January 8, 2015 | Written by GreenSoft Technology, Inc.
K-REACH Replaces Korean Toxic Chemicals Control Act in South Korea

January 08, 2015|Written by GreenSoft Technology, Inc.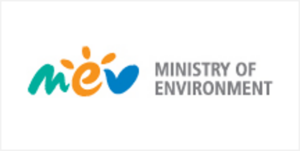 As of January 1, 2015, the Act on the Registration and Evaluation of Chemicals (AREC) in South Korea, or "K-REACH," is now in effect. Full text of the legislation is available as a PDF download.
The Ministry of Environment (MoE) is responsible for implementing this legislation, which is much like the EU REACH legislation.
The K-REACH legislation establishes that the MoE will identify hazard and risks of chemical substances, and implement measures for safe management of products to protect the public health and environment, as well as provide investigation, research and training to small and medium sized industries related to the regulation.
Under K-REACH, any company or person who manufactures or imports chemical substances regulated by the MoE must report the use of the substances and the volume annually. Business entities have a duty to "reduce the use of hazardous substances or develop substances or technologies to replace the hazardous substances."
The scope of K-REACH applies to all chemical substance usage except those already regulated under a different act, such as pharmaceutical products regulated under the Pharmaceutical Affairs Act or narcotics regulated under the Narcotics Control Act.
To read the full text of the legislation, download the PDF. We will keep you updated on our blog with more news on K-REACH as it comes in, and our compliance data services and software can support your K-REACH compliance needs. Contact your sales rep or Project Manager to learn more.