Canadian Environmental Protection Act
January 13, 2015 | Written by GreenSoft Technology, Inc.
Canada Approves Regulations on Products Containing Mercury

January 13, 2015|Written by GreenSoft Technology, Inc.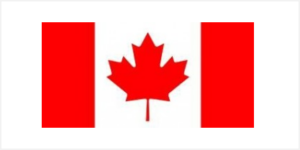 Canada has approved new regulations under the Canadian Environmental Protection Act of 1999 that limit the use of mercury in products.
The Products Containing Mercury Regulations go into effect November 8, 2015. The regulations prohibit the manufacture and import of products containing mercury or any of its compounds.
A long list of exceptions to the new regulations include items already covered under other regulations, and a transition grace period lasting until December 31, 2019 exists for some button cell batteries.
Items containing mercury will need to be labeled as such under the new regulations, and manufacturers and importers will have to report the mercury content in their products to the Minister annually starting in 2016.
GreenData Manager software and GreenSoft's data services teams are prepared to help companies with this new regulation in addition to the regulations that our services and software already cover. Contact your Project Manager or sales@greensofttech.com for more information.
For more information on the regulations, visit the Canadian government's environmental website. For the full text of the new regulation, click here.