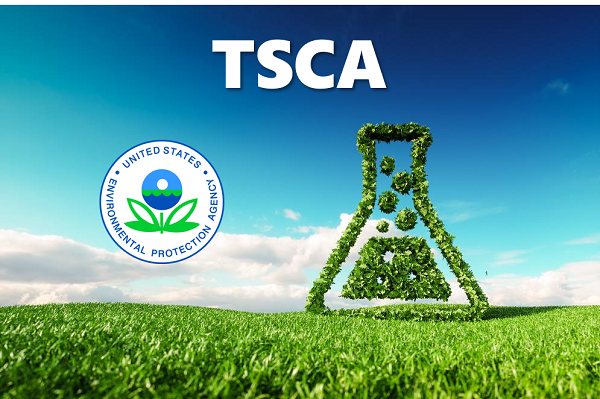 The U.S. Toxic Substances Control Act (TSCA) now impacts electronics producers
Recent rule changes to the U.S. Toxic Substances Control Act (TSCA) has put the electronics industry on high alert.
On January 6, 2021, the US Environmental Protection Agency (EPA) passed new rules banning or restricting five Persistent, Bioaccumulative and Toxic (PBT) substances.
Unlike prior rules which largely applied only to the production, processing and importing of chemicals, these new rules include restrictions on the substances present in articles.
This means electronics producers and other manufacturers will have to ensure their products comply with TSCA. GreenSoft Technology offers a comprehensive TSCA data services and GreenData Manager software solution to help manufacturers with this process.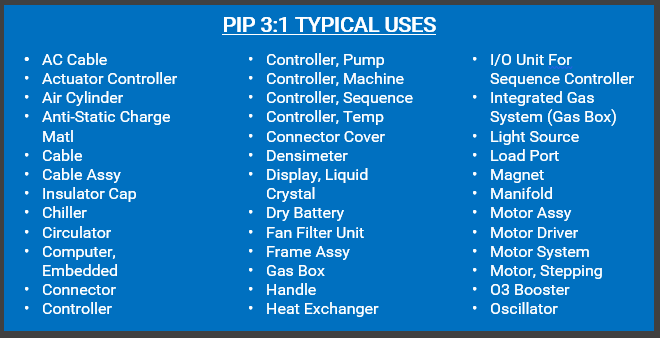 Newly restricted PBT substances can be commonly found in electronic products
Of the five restricted PBT substances, PIP 3:1, which is currently widely used as a flame-retardant plasticizer for PVC, has been found to be commonly used in electronic equipment.
Figure 1, left, shows some of the equipment and components in which PIP 3:1 is commonly present.
Another of the five PBT substances, DecaBDE, was commonly used in electronic equipment in the past, but due to its restriction under the EU RoHS Directive and EU REACH regulation, it has become less common in electronic equipment over time.
The remaining three restricted substances are not likely to be present in electronic equipment.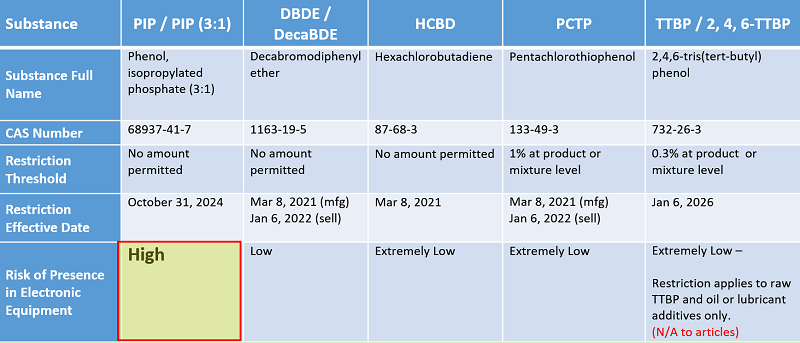 Complete substance bans with civil and criminal penalties
Starting October 31, 2024, articles manufactured or sold in the U.S. may no longer contain any amount of PIP 3:1.
The clock is ticking for electronics producers to remove this substance from their supply chain.
Violations of the TSCA PBT substance restrictions can result in civil and criminal penalties of $37,500 per violation per day, and could even include up to 1 year of jail time for intentional violations.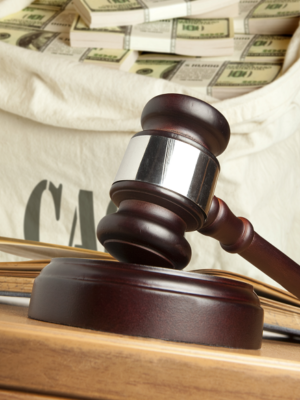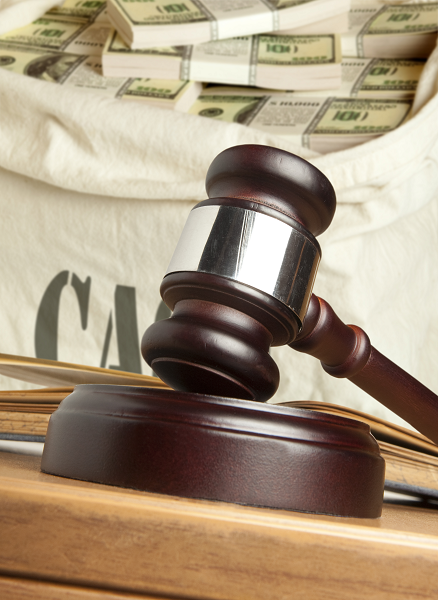 Get a free Risk Analysis/BOM Scrub

Contact us today to learn more and schedule a demo, and we'll provide you with a FREE Risk Analysis/BOM Scrub!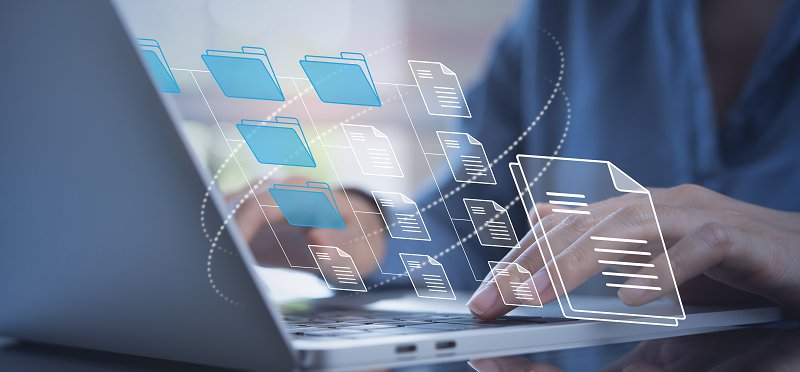 GreenSoft Technology provides supply chain analysis and data collection
As part of our TSCA solution, our data collection will contact your supply chain to collect data on the presence of PBT substances in your products.
You can choose to have our data team collect data on just PIP 3:1, or on PIP 3:1 and DecaBDE, or on all five of the restricted PBT substances.
We will contact your suppliers as many times as it takes to obtain complete and accurate data, and validate that data using a combination of manual and automatic checks.
Compliance and substances analysis reports can be generated by the GreenSoft team or internally by your own team using our award-winning GreenData Manager (GDM) software.
Get started with a free Risk Analysis
Contact us today to learn more and get started, and we'll provide you with a FREE Risk Analysis!