November 4, 2016 | Written by GreenSoft Technology, Inc.
New Restrictions Added to South Korea's K-REACH Regulation

New Restrictions on NP and NPEs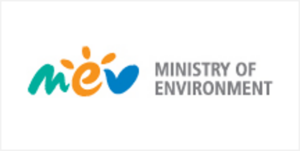 On September 30, 2016, South Korea's Ministry of the Environment issued an amendment to the K-REACH regulation. The amendment adds new restrictions on NP and NPEs.
Nonylphenol (NP) and Nonylphenol ethoxylates (NPEs) are commonly used in the production of plastics, detergents, paints, biocides, and cosmetics.
The restriction under K-REACH applies to the import, sale, storage, transport or use of such substances. K-REACH requires that the quantity of the substance shall not exceed 0.1% for products or components within.
The new substance restrictions, listed below, will be implemented on July 1, 2018.
Nonylphenol (NP),

CAS: 25154-52-3, 104-40-5, 84852-15-3, 139-84-4, 136-83-4, 90481-04-2 and 11066-49-2;

Nonylphenol ethoxylates (NPEs),

CAS: 9016-45-9, 27177-05- 5, 68412-54-4, 127087-87-0, 68412-53-3, 26027-38-3 and 37205-87-1;

Nonylphenol or mixtures of nonylphenol ethoxylates greater than 0.1% by weight.
For GreenSoft Customers
For GreenSoft clients that are utilizing K-REACH data services, these new restrictions will be incorporated into the service closer to the implementation date. Your Project Manager will guide you through the new changes as they apply to your company.
If you are not yet utilizing the convenience of GreenSoft's Data Services, give us a call or email today. You'll benefit from our high quality data guarantee and quick data collection turnaround time.
Receive a free analysis of your compliance risk level and a BOM scrub when you call us at +1-323-254-5961 or email info@greensofttech.com.