May 29, 2015 | Written by GreenSoft Technology, Inc.
China RoHS Gets Its Recast: What You Need to Know About China RoHS-2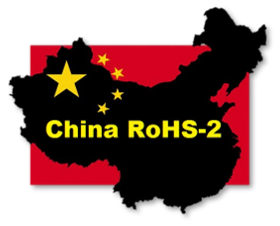 On May 18, China's Ministry of Industry and Information Technology ("MIIT") released a draft version of their revised China RoHS legislation for public comments. The public-comment period ends June 17, and the new China RoHS-2 draft may be further revised before it becomes official law later in the year.
The legislation is formally named "Management Methods for the Restriction of the Use of Hazardous Substances in Electrical and Electronic Products" and full text is available from the MIIT website. Access to the full English translation is available from Foley & Lardner LLP.
The existing China RoHS-1 legislation established content limits for hazardous substances, and labeling and information disclosure requirements. The labeling and disclosure requirements have been in place since March 2007, but the content limit requirements have not been implemented.
The draft China RoHS-2 legislation would make several changes, including:
Applying content limits for hazardous substances to the electrical and electronic products listed in the "Compliance Management Catalogue," a to-be-developed list of electronic and electrical products that will be issued in successive batches over the duration of the program
Modifying the "compulsory certification" approach in China RoHS-1 for a potentially more flexible "conformity assessment system"
Removing the "products manufactured for export" exemption included in China RoHS-1
Expanding or adjusting the scope of labeling and information-disclosure requirements
Excluding power generation, transmission and distribution equipment from the definition of "electrical and electronic products"
Re-introducing packaging material standard conformity requirements that had been removed in earlier drafts
What China RoHS-2 Means for GreenSoft Clients
China RoHS-2 is not final. The new catalog is still under development and the new "conformity assessment system" is still to be defined. GreenSoft will monitor developments closely and when the regulation is final GreenSoft's customers will be notified by their dedicated Project Manager immediately to discuss the changes and implications.