November 23, 2016 | Written by GreenSoft Technology, Inc.
EU Reaches Landmark Agreement on Conflict Minerals Regulation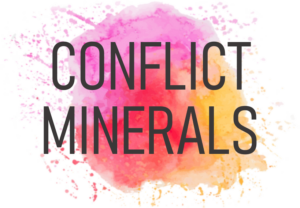 Legislation Text Finalized for EU Conflict Minerals
Yesterday, the European Union reached a landmark agreement on the text for the Conflict Minerals regulation that was approved by the EU in May 2015.
The EU Council and the European Parliament worked together to finalize the text and determine how and when the regulation will apply to EU importers.The agreed-upon rules will ensure sustainable sourcing for more than 95% of all EU imports of tin, tantalum, tungsten and gold (3TG).
For affected companies, these due diligence provisions will begin being implemented on January 1st, 2021.
The EU press release announcing this agreement can be found here.
Upstream and Downstream Companies Affected
While the text of the agreement has not yet been made public, a summary from June of the goals of the regulation by EU Trade Commissioner Cecilia Malmström was included in the press release and can be found here.
The legislation will lay out framework for upstream and downstream companies that are part of the mineral supply chain, which covers the vast majority of such metals and minerals imported to Europe, per Malmström's summary.
Due diligence measures will be required of downstream companies that use the refined forms of 3TG metals and minerals in components and goods, and downstream operators who import refined, metal-stage products into the EU. These measures will include the development of reporting tools and standards to further boost due diligence in the supply chain, as well as setting up a transparency database.
The extent to which companies will be required to disclose information to member state authorities or the public is not yet known. Malmström writes that the EU is paying close attention to the particular needs of small companies to avoid subjecting them to overly cumbersome procedures.
GreenSoft will follow the developments of this regulation and post updates on our blog. Subscribe to our blog here to stay up-to-date.
Conflict Minerals Support for GreenSoft Customers
GreenSoft provides Conflict Minerals data services, Smelter or Refiner Validation services, and the Conflict Minerals module for GreenData Manager software for customers complying with the US Dodd-Frank Act conflict minerals legislation.
We will monitor the new EU Conflict Minerals legislation closely and develop a data collection program specific to the legislation for companies needing to comply starting January 2021. Our development team will begin looking into a reporting tool that meets the EU standards for conflict minerals reporting.
Using our data services, which is already trusted by top electronics and electrical equipment manufacturers for EU RoHS and REACH and many other regulations, we can assist you in building a transparency database with full material declaration (FMD) data on your products and components so you can demonstrate due diligence.
Tapping into our existing GreenSoft Component Database with up-to-date FMD data on millions of parts allows us to cut down on data collection time for your projects. And our extensive data review process ensures that you're reporting the highest quality data possible.
Contact GreenSoft today to learn how we can help you with your existing and upcoming compliance obligations, and we'll provide you with a free Risk Analysis & BOM Scrub!