June 5, 2017 | Written by GreenSoft Technology, Inc.
EU Conflict Minerals Regulation Signed Into Law

Conflict Minerals Regulation to Take Effect July 8, 2017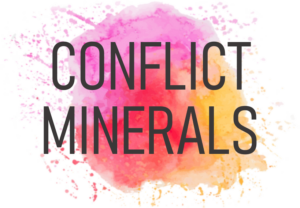 The European Union's Conflict Minerals Regulation has been signed into law and was published in the Official Journal of the European Union on May 19, 2017.
The "EU Conflict Minerals Regulation 2017" will enter into force 20 days after publication (June 8, 2017), and take effect one month after that (July 8, 2017). Affected companies will need to perform due diligence checks and reporting on their suppliers starting January 1, 2021.
The text for this landmark Conflict Minerals regulation was proposed by European Commission in November 2016 and approved by the EU Parliament in a 558 to 17 vote in March. The regulation was first proposed back in March 2013.
Different Rules for Upstream and Downstream Companies
The regulation sets out different rules for upstream and downstream companies:
Upstream companies have to comply with mandatory rules on due diligence when they import, as this is the most risky part of the supply chain.
Downstream companies fall into two categories:

Those importing metal-stage products also have to meet mandatory due diligence rules.
Those operating beyond the metal stage do not have obligations under the regulation, but they are expected to use reporting and other tools to make their due diligence more transparent.
As such, importers, smelters and refiners of tungsten, tin, tantalum and gold (3TG) will be required to carry out mandatory due diligence checks when annual import volumes exceed set thresholds. Although there will be no mandatory requirements on downstream companies in the supply chain, they will be encouraged to carry out the checks on a voluntary basis.
The European Commission website has a section with details on the new Conflict Minerals regulation here, and the full text of the regulation here.
Conflict Minerals Support for GreenSoft Customers
Now that the final regulation is approved, GreenSoft will begin to develop a Conflict Minerals data collection program specific to this legislation for companies needing to comply starting January 2021. Our development team will begin looking into a software reporting tool that meets the EU standards for conflict minerals reporting.
GreenSoft already provides Conflict Minerals data services, Smelter or Refiner Validation services, and the Conflict Minerals module for GreenData Manager software for customers complying with US Conflict Minerals legislation and other global regulations such as EU RoHS-2 and REACH.
Contact GreenSoft today to learn how we can help you with your existing and upcoming compliance obligations, and we'll provide you with a free Risk Analysis & BOM Scrub!