December 2, 2016 | Written by GreenSoft Technology, Inc.
CFSI Releases CMRT Version 4.20 for Conflict Minerals Reporting

Conflict Minerals Reporting Template (CMRT) Update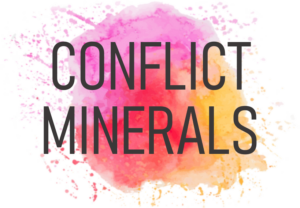 On November 30, the Conflict Free Sourcing Initiative (CFSI) released a new Conflict Minerals Reporting Template (CMRT) version: CMRT 4.20.
The new CMRT 4.20 form is an update from CMRT 4.10, which was released in May this year.
With this release comes the announcement from CFSI that the next CMRT form version is expected to be released in April 2017. This confirms an emerging pattern of new CMRT form versions being released by CFSI about every six months.
Major Changes from Form CMRT 4.10
Per the CFSI announcement, major changes seen in CMRT 4.20 include:
Corrections to all bugs and errors

Ability to insert rows to the product list tab
Grammatical fixes

Enhancements which do not conflict with IPC-1755

Additions and clarifications in the instructions and definitions
Update to ISO short names for countries changed (see list on CFSI website)

Translation improvements for all updated instructions and definitions
Updates to the Smelter Reference List and Standard Smelter List
For Existing GreenSoft Customers
Existing clients of GreenSoft can rest easy knowing that the GreenSoft software development team and data collection team will take care of this update for you.
Our software development team will soon update GreenData Manager software to accept the processing of CMRT 4.20 forms, and our data collection team will prepare to start using CMRT 4.20 when performing RCOIs on behalf of our customers as part of our Conflict Minerals data services. The changes will be implemented in the near future.
For those who have not yet experienced the convenience and extraordinary data quality of GreenSoft's Conflict Minerals Data Services and award-winning GreenData Manager software for conflict minerals compliance, give us a call or email today and we'll provide you with a free Risk Analysis/BOM Scrub!