March 31, 2022 | Written by GreenSoft Technology, Inc.
Chemicals Management for Electronics in Europe | July 11-12, 2022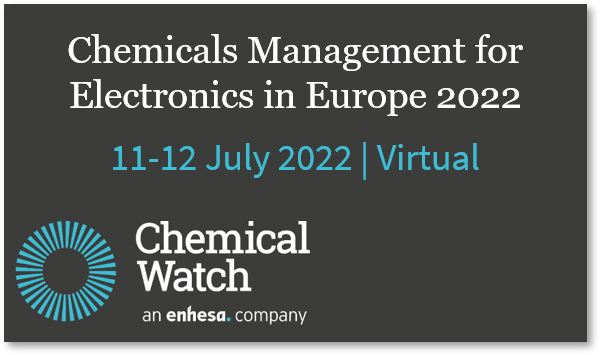 Other topics covered at the event include:
EU Chemicals Strategy for Sustainability;

EU sustainable product policy;

PFAS updates for the electronics sector;

Regulatory and EU RoHS (restriction of hazardous substances) updates; and

Eco-design principles towards safer electronic products.
Speakers include representatives from government organizations, trade associations, industry, service providers and NGOs.
Take the opportunity to join in discussions and ask the experts questions. Book your ticket online.