September 24, 2020 | Written by GreenSoft Technology, Inc.
Learn About Conflict Minerals at the RMI Annual Conference

Join GreenSoft Technology for Responsible Minerals Initiative's Best Event Of The Year!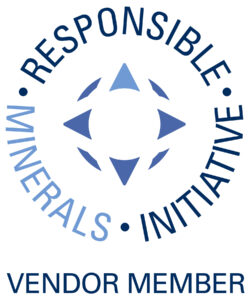 The RMI Annual Conference is going virtual this year. GreenSoft Technology encourages you to join us October 27th and 28th for for a 2-day program on responsible mineral supply chains.
We'll be exhibiting our Conflict Minerals Data Services and GreenData Manager® Conflict Minerals Module solutions in our virtual booth. You'll be able to live chat with our representatives to learn more and ask your questions.
RMI Annual Conference participants will gain valuable insight on the progress to date from collective efforts and multi-sector stakeholder initiatives as well as updates on legal and regulatory activities, emerging issues, and relevant technologies and tools.
Participants will walk away with a deeper understanding of the challenges and opportunities for facilitating responsible minerals trade and what it takes to meet stakeholder expectations and comply with Conflict Minerals and other regulations.
Hosted by the Responsible Business Alliance (RBA), a nonprofit comprised of electronics, retail, auto and toy companies committed to supporting the rights and well-being of workers and communities worldwide affected by the global supply chain, the conference will bring together experts and practitioners from industry, governments, and civil society.
Learn more and register to attend online.