April 12, 2017 | Written by GreenSoft Technology, Inc.
Conflict Minerals Regulation Updates and SEC Statement

Acting SEC Chairman Halts Enforcement of Some Provisions of Conflict Minerals Rules, Other Provisions Still Apply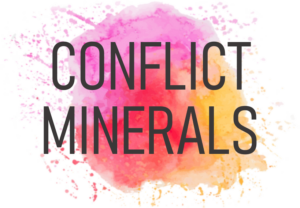 Last week the US Securities and Exchange Commission (SEC) released a highly anticipated statement regarding the status of the conflict minerals provisions (Section 1502) of the Dodd-Frank Act under President Trump's administration.
The statement announced that the SEC will halt enforcement of Section 1.01(c) of the conflict minerals rule due to "regulatory uncertainties." Sections 1.01(a) and 1.01(b) are still in effect and remain unchanged.
The impact of these changes to the rule are limited. Affected companies still need to perform the Reasonable Country of Origin Inquiry (RCOI) and complete the reporting provision. But companies do not need to make a public declaration of conflict-free or not-conflict-free status. The public declaration requirement was already waived in April 2014 by the SEC.
Regulatory Uncertainties Surrounding Form SD Section 1.01(c)
Form SD Sections 1.01(a), 1.01(b) and 1.01(c) were created by the SEC to enable conflict minerals disclosure in fulfillment of the Section 1502 requirement of the Dodd-Frank Act.
Section 1.01(a) calls for a Reasonable Country of Origin Inquiry (RCOI), and Section 1.01(b) calls for the disclosure of findings from the RCOI to the SEC. Section 1.01(c) calls for a public declaration of conflict-free or not-conflict-free status based on the RCOI findings.
The public declaration provision in Section 1.01(c) was declared unconstitutional in a legal battle that ended in Fall 2015. The provision was found to be in violation of the First Amendment because it compels companies to declare that their products might contribute to human rights abuses, which the plaintiffs argued is a politically controversial and non-factual message.
In last week's statement, Acting SEC Chairman, Dr. Michael S. Piwowar, stated that he is instructing the Commission to determine if the goals of the public declaration provision can be achieved in a way that does not violate the constitution. And until that is resolved, the SEC will not be enforcing Section 1.01(c).
Transparency and Disclosure Surrounding Conflict Minerals Matters to Industry
While the obligations under the conflict minerals rule have been lessened for affected companies, there are still profit-based reasons to avoid using conflict minerals in products, in addition to the remaining legal obligations.
As part of the Conflict-Free Campus Initiative, several universities have gone 'Conflict-Free' with a commitment to only buy computers made using conflict-free minerals. And student activists at many other universities continue to push for the initiative to be implemented on their campuses, such as the Undergraduate Students Association Council has called for at the University of California - Los Angeles (UCLA) campus.
Meanwhile, several companies have stated they will not abandon the conflict-free standard no matter how much the law is gutted. The Washington Post reported in February that Apple, Intel and Tiffany & Co. have all stated their desire to see the regulation continue. Representatives from both Apple and Intel made similar statements saying the companies believe conflict-free sourcing is the right thing to do and remain committed to responsible sourcing regardless of regulatory changes.
For GreenSoft Clients
Since the bulk of the conflict minerals rule remains in effect, GreenSoft will continue to provide conflict minerals services to our clients. Reasonable Country of Origin Inquiries (RCOIs) and Conflict Minerals Reporting Template (CMRT) collection will continue without interruption for GreenSoft clients that have ordered that service. We will continue to provide alerts to our customers in support of their conflict-free policies and prepare them to answer their customers' risk challenges.
If you have any questions about your conflict minerals compliance program in relation to the SEC's announcement, please feel free to contact your Project Manager for information specific to your project.