October 22, 2020 | Written by GreenSoft Technology, Inc.
Watch On-Demand: SCIP Database Solution Webinar

GreenSoft Technology's Brand New SCIP Database Solution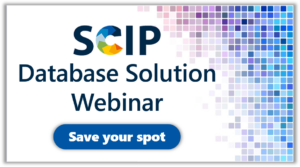 Last week, GreenSoft Technology hosted a webinar to demonstrate our new solution to the SCIP Database requirements taking effect in January 2021.
A recording of the webinar is now available to view on-demand in our Webinar Archive.
From viewing the webinar, you'll learn how to address SCIP Database requirements such as:
Article ID Management
Article and Material Category Validation
"Once-an-Article, Always-an-Article" Analysis and Reporting
SCIP Supply Chain Data Collection and Validation
Plus, you'll see how our GreenData Manager® SCIP Module software provides:
Direct Submissions to the ECHA SCIP Portal
Support for Simplified SCIP Submissions
Protection of Confidential Business Information
Webinar host Randy Flinders, Compliance Specialist for GreenSoft Technology and participant in the European Chemicals Agency (ECHA) SCIP IT User Group on behalf of GreenSoft, provides viewers with the latest information from ECHA on the SCIP Database. Randy also answered attendees' technical questions during a Q&A session that is included in the webinar recording.
Watch the recording in our Webinar Archive or visit our website to learn more about our SCIP Database solution.