October 7, 2020 | Written by GreenSoft Technology, Inc.
1 in 4 Imported Products Found to be Non-Compliant with EU REACH and CLP

ECHA's Enforcement Project Finds 1 in 4 Products Not In Compliance With EU REACH and CPL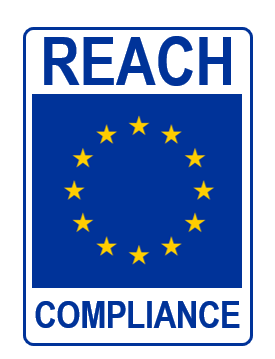 The European Chemicals Agency (ECHA) released new results from the agency's ongoing Enforcement Project which found that 23% of imported products are non-compliant with the EU REACH and Classification, Labelling and Packaging (CLP) regulations.
ECHA examined nearly 1,400 products in 16 EU Member States and found that over 300 products (23%) were non-compliant with certain obligations under REACH and CLP.
The products were checked at strategic entry points in EU Member State countries, such as airports and harbors, as well as inland customs offices.
The checks focused on the presence of cadmium, lead and nickel in articles, which are restricted substances under the REACH regulation. Of the 1,225 checks for restricted substances, 17% of the products had amounts of the restricted substances above the required limit.
ECHA noted in the reports that the results "show that importers need to intensify their efforts to supply safe products which are compliant with REACH and CLP." ECHA also stated that "there is a continued need for targeted enforcement on these specific restrictions and more stringent enforcement of REACH and CLP at European points of entrance."
ECHA's news release on the findings can be found online.
GreenSoft helps with EU REACH compliance
Importers of articles containing chemical substances must ensure that products placed on the EU market are compliant with REACH obligations.
The list of substances regulated under EU REACH is typically updated twice per year, resulting in affected companies needing to re-evaluate their product compliance and possibly re-collect substance data from their suppliers.
GreenSoft helps manage this entire process for companies, including coverage for the EU REACH SCIP Database, by performing data collection, data validation, substance calculations and report generation as part of our EU REACH data services.
Learn more about how our EU REACH data services can help your company ensure your products are compliant with EU REACH by contacting us.