February 21, 2019 | Written by GreenSoft Technology, Inc.
Join us at the annual ITI & IPC Conference in June!

ITI & IPC Conference on Emerging & Critical Environmental Product Requirements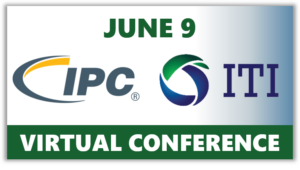 We'll be visiting Boston, Chicago and Silicon Valley in June to talk about compliance solutions for regulations like EU REACH, EU RoHS, Conflict Minerals, CA Prop 65, EU MDR and many more.
Hosted by the IPC Association and the Information Technology Industry Council (ITI), this annual conference brings together industry experts to provide compliance professionals with the tools and information they need to comply with legal, regulatory, and customer requirements.
We'll be exhibiting our Data Services and GreenData Manager software solutions at the event. Join us at the events to learn more! We'll be in Boston, MA on June 3rd; Chicago, IL on June 5th; and San Jose, CA on June 7th.
Learn more or register to attend online, or visit our Events page to see our full event schedule.