March 7, 2019 | Written by GreenSoft Technology, Inc.
European Commission Issues 10 Updates to EU RoHS Exemptions

Updated EU RoHS Exemptions List Available to Download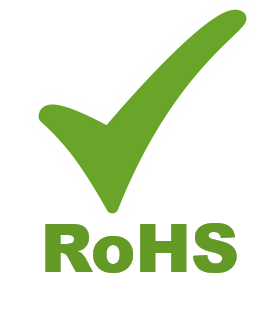 In February, the European Commission issued 10 updates to exemptions under the EU RoHS-2 regulation.
The exemption updates were published in the Official Journal of the European Union on 5 February 2019. They are summarized at the bottom of this post.
The last prior batch of EU RoHS exemption updates was in May 2018.
GreenSoft maintains a compiled list of the EU RoHS Exemptions in order to perform EU RoHS Data Services for our customers and to keep our GreenData Manager software up-to-date. Our compiled list has now been updated to include the recent changes by the European Commission.
You can download the updated EU RoHS Exemptions List here.
GreenSoft Keeps Track of RoHS-2 Exemptions So You Don't Have To
Updates and exemptions to regulations occur regularly. With the status and timing of exemption extensions unknown, compliance can be a continually moving target.
Affected companies using parts or materials that utilize expiring exemptions should immediately begin finding replacements and phasing out the use of those parts or materials.
GreenSoft can help with this process, including the sourcing of replacement parts. We can help you collect the substance data on your parts and format the data to meet the due diligence and documentation requirements of RoHS-2 and EN 50581. Learn more about our RoHS-2 Data Services or contact us today to get started.
Summary of February 2019 EU RoHS Exemption Updates:
Exemption
Description
Updates
Link
Annex III, entry 7(c)-II
Lead in dielectric ceramic in capacitors for a rated voltage of 125 V AC or 250 V DC or higher
Does not apply to applications covered by point 7(c)-I and 7(c)-IV of this Annex.
Expires on:
— 21 July 2021 for categories 1-7 and 10;
— 21 July 2021 for categories 8 and 9 other than in vitro diagnostic medical devices and industrial monitoring and control instruments;
— 21 July 2023 for category 8 in vitro diagnostic medical devices;
— 21 July 2024 for category 9 industrial monitoring and control instruments, and for category 11.
(EU) 2019/169
Annex III, entry 7(c)-IV
Lead in PZT based dielectric ceramic materials for capacitors which are part of integrated circuits or discrete semiconductors
Expires on:
— 21 July 2021 for categories 1-7 and 10;
— 21 July 2021 for categories 8 and 9 other than in vitro diagnostic medical devices and industrial monitoring and control instruments;
— 21 July 2023 for category 8 in vitro diagnostic medical devices;
— 21 July 2024 for category 9 industrial monitoring and control instruments, and for category 11.
(EU) 2019/170
In Annex III to Directive 2011/65/EU, entry 8(b) is replaced by the following 8(b) and 8(b)-I:
Annex III to Directive 2011/65/EU, entry 8(b)
Cadmium and its compounds in electrical contacts
Applies to categories 8, 9 and 11 and expires on:
— 21 July 2021 for categories 8 and 9 other than in vitro diagnostic medical devices and industrial monitoring and control instruments;
— 21 July 2023 for category 8 in vitro diagnostic medical devices;
— 21 July 2024 for category 9 industrial monitoring and control instruments, and for category 11.
(EU) 2019/171
Annex III to Directive 2011/65/EU, entry 8(b)-I
Cadmium and its compounds in electrical contacts used in:
— circuit breakers,
— thermal sensing controls,
— thermal motor protectors (excluding hermetic thermal motor protectors),
— AC switches rated at:
— 6 A and more at 250 V AC and more, or
— 12 A and more at 125 V AC and more,
— DC switches rated at 20 A and more at 18 V DC and more, and
— switches for use at voltage supply frequency ≥ 200 Hz.
Applies to categories 1 to 7 and 10 and expires on 21 July 2021.
(EU) 2019/171

In Annex III, entry 15 is replaced by the following 15 and 15(a):

Annex III, entry 15
Lead in solders to complete a viable electrical connection between semiconductor die and carrier within integrated circuit flip chip packages
Applies to categories 8, 9 and 11 and expires on:
— 21 July 2021 for categories 8 and 9 other than in vitro diagnostic medical devices and industrial monitoring and control instruments;
— 21 July 2023 for category 8 in vitro diagnostic medical devices;
— 21 July 2024 for category 9 industrial monitoring and control instruments, and for category 11.
(EU) 2019/172
Annex III, entry 15(a)
Lead in solders to complete a viable electrical connection between the semiconductor die and carrier within integrated circuit flip chip packages where at least one of the following criteria applies:
— a semiconductor technology node of 90 nm or larger;
— a single die of 300 mm2 or larger in any semiconductor technology node;
— stacked die packages with die of 300 mm2 or larger, or silicon interposers of 300 mm2 or larger.
Applies to categories 1 to 7 and 10 and expires on 21 July 2021.
(EU) 2019/172

In Annex III, entry 21 is replaced by the following 21, 21(a), 21(b), and 21(c):

Annex III, entry 21
Lead and cadmium in printing inks for the application of enamels on glasses, such as borosilicate and soda lime glasses
Applies to categories 8, 9 and 11 and expires on:
— 21 July 2021 for categories 8 and 9 other than in vitro diagnostic medical devices and industrial monitoring and control instruments;
— 21 July 2023 for category 8 in vitro diagnostic medical devices;
— 21 July 2024 for category 9 industrial monitoring and control instruments, and for category 11.
(EU) 2019/173
Annex III, entry 21(a)
Cadmium when used in colour printed glass to provide filtering functions, used as a component in lighting applications installed in displays and control panels of EEE
Applies to categories 1 to 7 and 10 except applications covered by entry 21(b) or entry 39 and expires on 21 July 2021.
(EU) 2019/173
Annex III, entry 21(b)
Cadmium in printing inks for the application of enamels on glasses, such as borosilicate and soda lime glasses
Applies to categories 1 to 7 and 10 except applications covered by entry 21(a) or 39 and expires on 21 July 2021.
(EU) 2019/173
Annex III, entry 21(c)
Lead in printing inks for the application of enamels on other than borosilicate glasses
Applies to categories 1 to 7 and 10 and expires on 21 July 2021.
(EU) 2019/173
Annex III, entry 29
Lead bound in crystal glass as defined in Annex I (Categories 1, 2, 3 and 4) of Council Directive 69/493/EEC
Expires on:
— 21 July 2021 for categories 1-7 and 10;
— 21 July 2021 for categories 8 and 9 other than in vitro diagnostic medical devices and industrial monitoring and ontrol instruments;
— 21 July 2023 for category 8 in vitro diagnostic medical devices;
— 21 July 2024 for category 9 industrial monitoring and control instruments, and for category 11.
(EU) 2019/174
Annex III, entry 32
Lead oxide in seal frit used for making window assemblies for Argon and Krypton laser tubes
Expires on:
— 21 July 2021 for categories 1-7 and 10,
— 21 July 2021 for categories 8 and 9 other than in vitro diagnostic medical devices and industrial monitoring and control instruments,
— 21 July 2023 for category 8 in vitro diagnostic medical devices,
— 21 July 2024 for category 9 industrial monitoring and control instruments, and for category 11.
(EU) 2019/175
Annex III, entry 37
Lead in the plating layer of high voltage diodes on the basis of a zinc borate glass body
Expires on:
— 21 July 2021 for categories 1-7 and 10;
— 21 July 2021 for categories 8 and 9 other than in vitro diagnostic medical devices and industrial monitoring and control instruments;
— 21 July 2023 for category 8 in vitro diagnostic medical devices;
— 21 July 2024 for category 9 industrial monitoring and control instruments, and for category 11.
(EU) 2019/176

In Annex III, entry 18(b) is replaced by the following 18(b) and 18(b)-I:

Annex III, entry 18(b)
Lead as activator in the fluorescent powder (1 % lead by weight or less) of discharge lamps when used as sun tanning lamps containing phosphors such as BSP (BaSi2O5:Pb)
Expires on:
— 21 July 2021 for categories 1-7 and 10;
— 21 July 2021 for categories 8 and 9 other than in vitro diagnostic medical devices and industrial monitoring and control instruments;
— 21 July 2023 for category 8 in vitro diagnostic medical devices;
— 21 July 2024 for category 9 industrial monitoring and control instruments, and for category 11.
(EU) 2019/177
Annex III, entry 18(b)-I
Lead as activator in the fluorescent powder (1 % lead by weight or less) of discharge lamps containing phosphors such as BSP (BaSi2O5:Pb) when used in medical phototherapy equipment
Applies to categories 5 and 8, excluding applications covered by entry 34 of Annex IV, and expires on 21 July 2021.
(EU) 2019/177
Annex III, entry 42
Lead in bearings and bushes of diesel or gaseous fuel powered internal combustion engines applied in non-road professional use equipment:
— with engine total displacement ≥ 15 litres;
or
— with engine total displacement < 15 litres and the engine is designed to operate in applications where the time between signal to start and full load is required to be less than 10 seconds; or regular maintenance is typically performed in a harsh and dirty outdoor environment, such as mining, construction, and agriculture applications

Applies to category 11, excluding applications covered by entry 6(c) of this Annex.

Expires on 21 July 2024.

(EU) 2019/178