April 14, 2015 | Written by GreenSoft Technology, Inc.
EU Committee Votes to Move Forward With Conflict Minerals Legislation

April 14, 2015|Written by GreenSoft Technology, Inc.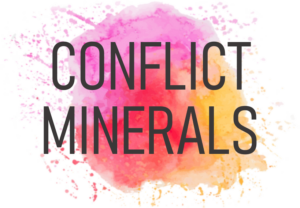 Yesterday the EU's International Trade Committee voted 22 to 16 to move forward with a draft conflict minerals law requiring certification of EU smelters and refiners importing conflict minerals.
The legislation applies to EU importers of tin, tantalum, tungsten, and gold (3TG) originating from conflict-torn areas. The legislation also lays down conditions for labeling requirements and industry self-certification.
Two parts of the draft were rejected in the vote: an amendment suggesting mandatory certification of all downstream operators was voted down, and a proposal to extend the scope to include other minerals and metals beyond the 3TG minerals was also voted down.
The Committee's overall approving vote sends the legislation to vote by the full Parliament in the upcoming May plenary session.
For GreenSoft Customers
GreenSoft Technology maintains a team of employees to monitor regulation changes. For those with our Data Maintenance service: if a regulation change affects your product(s), your dedicated Project Manager will reach out to alert you and begin the next steps for re-contacting suppliers or replacing parts, if necessary.
We will monitor this legislation as it makes its way through the EU legislative system, and will inform you should the legislation pass the EU's final vote in May.