June 26, 2020 | Written by GreenSoft Technology, Inc.
The SVHC Candidate List Now Contains 209 Substances

The Substances of Very High Concern (SVHC) Candidate List now contains 209 substances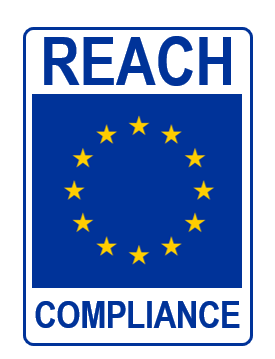 Four substances were added to the EU REACH Substances of Very High Concern (SVHC) Candidate List today, taking immediate effect. The SVHC Candidate List now contains 209 substances.
Five substances were proposed for inclusion in March, and were considered by the European Chemicals Agency (ECHA) during a consultation period in which interested parties were able to submit comments.
ECHA has now announced that of four of those five substances have been added to the SVHC list, bringing the total number of substances on the list to 209.
The last prior addition to the EU REACH SVHC list was in January.
The four new SVHC substances are:
| | | | |
| --- | --- | --- | --- |
| Name | CAS Number | Applications | Details |
| 1-vinylimidazole | 1072-63-5 | 1-Vinylimidazole is used as a reactive diluent in UV lacquers, inks, and adhesives because of its high reactivity for free-radical (UV) polymerization. It will become part of the lacquer during its subsequent curing via copolymerization. It is also used for the functionalization of polymer surfaces by UV-induced grafting to improve wettability and adhesiveness. | Link |
| 2-methylimidazole | 693-98-1 | Used as a hardener for epoxy resin systems, as well as a component of numerous polymers; including epoxy resin pastes, acrylic rubberfluororubber laminates, films, adhesives, textile finishes and epoxysilane coatings. Also found in dyes for acrylic fibres and plastic foams. | Link |
| Butyl 4-hydroxybenzoate | 94-26-8 | Used as an antimicrobial preservative in cosmetics. It is also used in medication suspensions, and as a flavoring additive in food. | Link |
| Dibutylbis(pentane-2,4-dionato-O,O')tin | 22673-19-4 | Used in adhesives and sealants, coating products, paper chemicals and dyes, polymers and textile treatment products and dyes. It can also be used as stabilizer and catalyst in plastics, rubber, inks, paints, metallic glitter, and heat transfer material. | Link |
EU REACH SCIP Database will require additional information on SVHCs from manufacturers
These substance additions come while ECHA is in the midst of testing out the new EU REACH SCIP Database portal, which manufacturers will need to use to submit SVHC information starting next January.
Beginning January 5, 2021, producers and importers of articles in the EU will be required to provide detailed information on the presence of SVHCs higher than 0.1% weight-by-weight within their products, including:
Information that allows the article to be identified
The name, concentration range, and location of the SVHC in the article
Information on the safe use of the article, including during disposal
Material Category of the material containing the SVHC
Earlier this week, GreenSoft announced a joint SCIP Pilot Program with Barco NV to develop and test a solution for SCIP Database portal submissions. Learn more about the SCIP Database portal here.
GreenSoft can help with EU REACH compliance
The EU REACH SVHC List is typically updated twice per year, resulting in affected companies needing to re-evaluate their product compliance and possibly re-collect substance data from their suppliers.
GreenSoft helps manage this process for companies, including coverage for the EU REACH SCIP Database, by performing data collection, data validation, substance calculations and report generation as part of our EU REACH data services.
Learn more about how our EU REACH data services and SCIP Database Solution can help your company with EU REACH compliance by contacting us.