U.S. Toxic Substances Control Act (TSCA)
November 2, 2021 | Written by GreenSoft Technology, Inc.
EPA Proposes Extension for PIP 3:1 Deadline Under TSCA

Environmental Protection Agency Proposes Extension to PIP 3:1 Compliance Deadline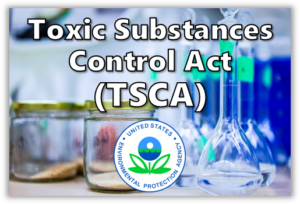 On October 21, the  US Environmental Protection Agency (EPA) announced a proposal to extend certain compliance enforcement dates for the PIP 3:1 substance regulated under the Toxic Substances Control Act (TSCA) to October 31, 2024.
The proposal was published to the Federal Register on October 27, which triggered the start of a 60-day comment period in which interested parties can submit comments.
Once the comment period ends on December 27, the EPA will then make a decision on the final rule. Because industry stakeholders have been pressuring the EPA for an extension to the PIP 3:1 deadline, it is unlikely that the EPA will receive any comments against the proposed rule during the comment period. It is therefore likely that the EPA will decide to proceed with the extension.
GreenSoft Technology is following the EPA's actions on the TSCA substance regulations closely, and will post on our blog when the EPA makes a decision. The EPA's proposal for further extending the compliance date for PIP 3:1 can be found online.
Current PIP 3:1 deadline was previously extended to March 2022
This is the second action taken by the EPA to extend the PIP 3:1 enforcement date. On September 3, the EPA announced the new enforcement date for the prohibition on the processing and distribution of PIP 3:1 has been extended to March 8, 2022. Previously the enforcement date was September 4, 2021.
Additionally, the EPA also announced its intention to issue a proposal for a new separate rulemaking on all five persistent, bioaccumulative and toxic (PBT) chemicals in the spring of 2023. The future changes aim to "address the hardships inadvertently created by the original applicable compliance dates in the January 2021 final rule to ensure that supply chains are not disrupted for key consumer and commercial goods."
The EPA's announcement of the deadline extension and plan for new rulemaking on PBT chemicals can be found online.
GreenSoft Technology helps with supply chain data collection
With the EPA substance rules and dates continuously changing, compliance with the TSCA can be a challenge. If companies have not already started, they should immediately begin collecting substance data on all parts within their products to ensure none of the restricted substances are present.
As part of our TSCA data services, GreenSoft Technology will contact your supply chain to collect data on the presence of PIP 3:1 and/or all five PBT substances in your products.
We contact your suppliers as many times as it takes to obtain complete and accurate data, and provide you with compliance reports and substance analysis for your products which you can use to ensure your products are in compliance with TSCA.
Contact us to learn more.