April 5, 2019 | Written by GreenSoft Technology, Inc.
Electronic Equipment Under EU RoHS Category 11 Must Comply on 21 July 2019

EU RoHS Category 11 comes into scope on 21 July 2019 affecting all remaining electrical and electronic equipment (EEE)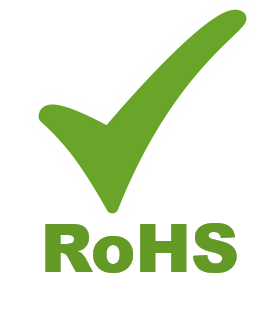 The EU RoHS Directive restricting the use of hazardous substances in electrical and electronic equipment (EEE) has been in force since June 2006. However, the requirements of EU RoHS have been applied to producers of electronic equipment gradually as various EEE categories have come into scope piece by piece over the years.
On 21 July 2019, the final category of EEE products under EU RoHS will come into scope. EU RoHS Category 11 applies to all EEE products not covered in Categories 1 through 10.
Effective 21 July 2019, manufacturers and distributors of Category 11 products cannot apply the CE-Mark or otherwise offer their products for sale within the EU unless they have been validated and confirmed to comply with the substance restriction requirements of the EU RoHS Directive.
EU RoHS categories and category overlap
If an EEE product is not included in EU RoHS Categories 1 through 10, then it is considered part of Category 11. This means the 21 July 2019 effective date affects all remaining electronic equipment not yet in scope with EU RoHS.
The following is a list of all the categories covered by Annex I of the EU RoHS Directive:
Large household appliances.
Small household appliances.
IT and telecommunications equipment.
Consumer equipment.
Lighting equipment.
Electrical and electronic tools.
Toys, leisure and sports equipment.
Medical devices.
Monitoring and control instruments including industrial monitoring and control instruments.
Automatic dispensers.
Other EEE not covered by any of the categories above.
Some examples of Category 11 products include: 2-wheeled electric vehicles; electronic nicotine delivery systems (ENDS) such as e-cigarettes, cannabis vaporizers and vape pens; electrical cables that are less than 250V working voltage; and non finished cables such as cable reels without plugs.
GreenSoft Can Help with EU RoHS
GreenSoft provides Data Services to help your company comply with the EU RoHS Directive. We will collect compliance data on parts and assemblies from your supply chain for you, and generate compliance and completion reports.
We provide 100% coverage on data collection for compliance regulations so that you can show due diligence while still focusing on your core competencies. Learn more and receive a free Risk Analysis when you contact us.