June 29, 2015 | Written by GreenSoft Technology, Inc.
ECHA Shortlists 200 Substances for Possible REACH Restrictions

June 29, 2015|Written by GreenSoft Technology, Inc.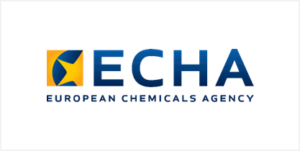 On June 25, the European Chemicals Agency (ECHA) selected approximately 200 substances from the REACH registrations for further scrutiny to decide whether there is a need for regulatory action, such as compliance check, substance evaluation, harmonized classification and labeling, authorization or restriction.
The list of these 200 substances has not been released. The selection is based on an automated screening focusing on substances with potential CMR (carcinogenic, mutagenic or toxic to reproduction), PBT (persistent bioaccumulative toxic), endocrine disrupting or sensitizing properties. Substances are then further prioritized based on uses that are likely to lead to exposure to humans or release to the environment.
The 200 substances shortlisted are registered by 800 companies, which will soon receive a letter from ECHA informing them of the on-going examination of their registrations. These companies are invited to update their dossier to address any shortcomings, as up-to-date information will help the Member State authorities better assess whether the concern indicated by the screening is confirmed, and whether regulatory action is still considered appropriate.
More information is available online.