May 30, 2018 | Written by GreenSoft Technology, Inc.
We're coming to a city near you in June!

GreenSoft Headed to Boston, Chicago, Silicon Valley and Belgium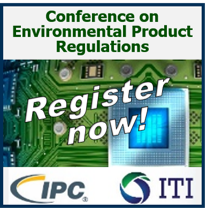 Next month GreenSoft will be exhibiting at two trade shows in four cities across the globe. Come check us out to learn about our data services and GreenData Manager software in person!
We'll be at the ITI/IPC Conferences in the USA from June 4-8 and the Chemical Watch Expo in Belgium from June 12-13.
ITI & IPC Conference on Emerging & Critical Environmental Product Requirements
The ITI/IPC Conferences will provide professionals who are responsible for keeping their organization in compliance with environmental regulations the tools they need to comply with legal, regulatory, and customer requirements. The conferences will cover multiple regulations including the EU RoHS Directive, the EU REACH regulation, China and Southeast Asia environmental restrictions, The Toxic Substances Control Act (TSCA), and California Green Chemistry Initiative.
The event takes place in three cities over the course of the week: June 4 in Boston, June 6 in Chicago, and June 8 in Silicon Valley. GreenSoft will be exhibiting at all three cities. Register to attend online.
Chemical Watch Expo 2018: Global Chemical Regulations
In Belgium, Chemical Watch is hosting the second annual two-day Chemical Watch Expo, offering a dedicated marketplace to showcase services and solutions to help companies meet global compliance obligations and achieve safer chemicals in products and throughout the supply chain.
Alongside the exhibition there will be dedicated workshop sessions, and GreenSoft's Senior Manager of Product Support, Randy Flinders will be presenting a session on EU REACH. The event is in Brussels from June 12-13. Register to attend online. GreenSoft has a limited number of free tickets available - contact us to reserve yours!