California Proposition 65
July 25, 2018 | Written by GreenSoft Technology, Inc.
Changes to California Prop 65 Coming in August 2018

Changes to CA Prop 65 Warning Labels Effective August 30, 2018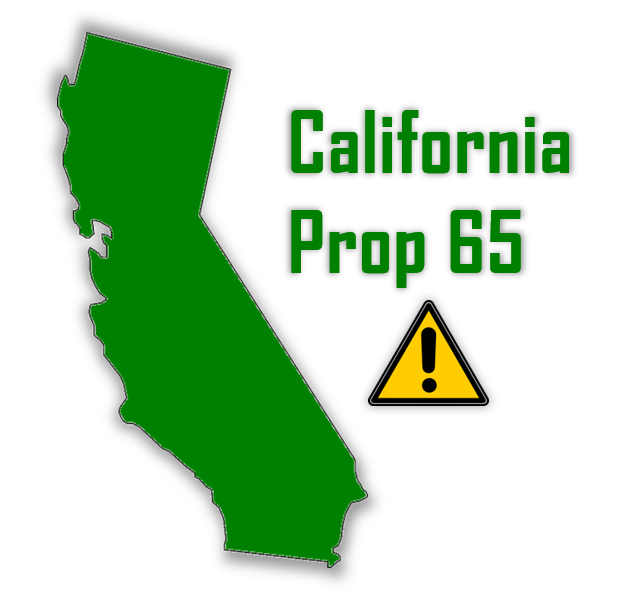 New amendments to CA Prop 65 are coming into effect on August 30, 2018. The amendments affect the Clear and Reasonable Warnings section of the regulation.
The changes come due to the adoption of amendments to the Safe Drinking Water and Toxic Enforcement Act of 1986 (Proposition 65) that were approved by the California Office of Administrative Law on August 30, 2016.
The new changes will require affected businesses to:
Make warnings more visible (due to the use of the familiar exclamation point
symbol for most warnings)
State that the product or the location can expose them to a listed chemical (as
opposed to the current general practice of simply warning of the presence of a
chemical)
Identify at least one listed chemical to which they would be exposed
Additionally, affected businesses must provide the URL for an OEHHA web site which will provide more information about listed chemicals, and provide for warnings in non-English languages in instances where product labeling contains information in alternative languages or at locations where signs are posted in those language.

In the past, many businesses required to comply with CA Prop 65 would simply affix the general CA Prop 65 warning label to their products or post it within their business locations whether or not the business was certain of the chemical exposure risk level in order to mitigate the company's liability risk for not adhering to the regulation. The goal of the new amendment is to curb this practice and provide more detailed and accurate information to the California public regarding chemical exposure risk.
GreenSoft Helps Collect Chemical Information For CA Prop 65 Compliance
The new amendments will require affected businesses to have detailed knowledge of the chemicals that their products or business locations contain and expose to the public in California. In order to know which chemicals are exposed to the public, a business must collect substance data on the products that it sells to the public in California or the products that it uses within its California business locations.
As part of our CA Prop 65 Data Services, we will collect substance data from your suppliers on your behalf, and check it against the list of chemicals regulated under CA Prop 65 using our powerful, purpose-built GreenData Manager compliance software.
This will provide you with the data you need to show compliance with the new amendments to CA Prop 65 while freeing up your time to focus on your original business goals of making and selling products instead of complying with detailed regulations.
Learn more about our CA Prop 65 Data Services and GreenData Manager software, or contact us online or at (323) 254-5961 today.