May 1, 2015 | Written by GreenSoft Technology, Inc.
CFSI Releases Conflict Minerals Reporting Template (CMRT) Version 4.0

May 01, 2015|Written by GreenSoft Technology, Inc.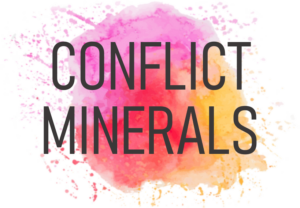 The Conflict Free Sourcing Initiative (CFSI), an initiative of EICCand GeSI, has released an updated CMRT version 4.0 form to be used for 2015 data and the May 31, 2016 SEC filings.
CFSI developed and maintains the CMRT forms to facilitate the transfer of information through the supply chain regarding mineral country of origin and smelters and refiners being utilized, and provides the CMRT forms to the industry for free.
A press release from CFSI about the CMRT 4.0 release states: "A key update reflected in the CMRT 4.0 is the amendment of the question and answer language in the Declaration to conform to changes adopted by the IPC-1755 Conflict Minerals Data Exchange standard in March 2015.
"In addition, the Smelter Reference List now displays commonly used alternate names for smelters, as well as their city, province and country. These changes will assist CMRT users with confirming the identity of the smelters they are reporting."
The new CMRT 4.0 is available now for download on the CFSI website.
For GreenSoft Customers
Our data collection team is preparing to start using CMRT 4.0 when performing RCOIs on behalf of our customers as part of our Conflict Minerals Data Services.
And our software development team is already working on updating GreenData Manager software to accept the import and export of CMRT 4.0 forms, and the changes will beimplemented soon.