October 2, 2018 | Written by GreenSoft Technology, Inc.
Register Now for EU Medical Devices Regulation Webinar

Get prepared for the new European Medical Devices Regulation (EU MDR) coming in 2020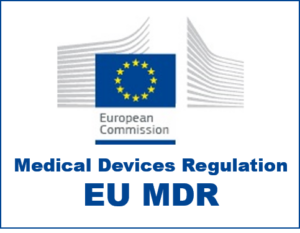 On Wednesday, November 14 we'll be hosting a webinar about one of the most popular compliance topics in the industry: the new medical devices regulation coming out of the European Union.
Compliance with the EU MDR becomes mandatory for medical device producers in May 2020. The regulation changes how medical devices are defined, how devices are classified for risk, and creates a new labeling system. The regulation also includes certain substance content requirements.
GreenSoft's Senior Manager of Product Support, Randy Flinders, will be hosting a free educational webinar to teach you everything you need to know to ensure your company will be ready when EU MDR comes into effect.
Learn your responsibilities and requirements as a medical device product or parts manufacturer, and make sure your company is complying with updated version of the regulation (formerly EU Medical Device Directive).
Space is limited, so reserve your spot today! Register Now.
Plus, learn more about GreenSoft's EU MDR data services online.