January 17, 2022 | Written by GreenSoft Technology, Inc.
4 Substances Added to EU REACH SVHC List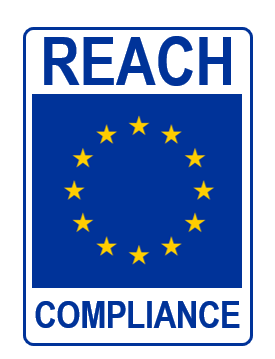 EU REACH SVHC List now contains 223 substances
On January 17, the European Chemicals Agency (ECHA) announced the addition of 4 chemicals to the EU REACH Substances of Very High Concern (SVHC) List.
One of the four substances is used in cosmetics and has been added to the Candidate List as it has hormone-disrupting properties in humans.
Two are used, for example, in rubbers, lubricants and sealants, and have been included because they negatively affect fertility.
The fourth is used in lubricants and greases and has been added as it is persistent, bioaccumulative and toxic (PBT), and therefore harmful for the environment.
The 4 newly added substances are:
Substance Name
EC Number
CAS Number
Reason for Inclusion
Examples of Use(s)
Link
6,6′-di-tert-butyl-2,2′-methylenedi-p-cresol
204-327-1
119-47-1
Toxic for reproduction

(Article 57 c)

Rubbers, lubricants, adhesives, inks, fuels
Link
tris(2-methoxyethoxy)vinylsilane
213-934-0
1067-53-4
Toxic for reproduction
(Article 57 c)
Rubbers, plastics, sealants
Link
(±)-1,7,7-trimethyl-3-[(4-methylphenyl)methylene]bicyclo[2.2.1]heptan-2-one covering any of the individual isomers and/or combinations thereof (4-MBC)
—
—
Endocrine disrupting properties (Article 57 f – human health)
Cosmetics
Link
S-(tricyclo(5.2.1.02,6)deca-3-en-8(or 9)-yl O-(isopropyl or isobutyl or 2-ethylhexyl) O-(isopropyl or isobutyl or 2-ethylhexyl) phosphorodithioate
401-850-9
255881-94-8
PBT (Article 57 d)
Lubricants, greases
Link
ECHA's announcement of the additions can be found here. The full SVHC list can be found here.
The addition of these substances brings the total EU REACH SVHC List to 223 substances. The last prior addition was SVHC 219 in July.
The inclusion of substances in the EU REACH SVHC List brings immediate obligations for affected companies using the substances in their products above the stated threshold, including customer notifications and notifying ECHA through submissions to the SCIP Database.
GreenSoft can help with EU REACH compliance
The EU REACH SVHC List is typically updated twice per year, resulting in affected companies needing to re-evaluate their product compliance and possibly re-collect substance data from their suppliers.
GreenSoft helps manage this process for companies, including coverage for the SCIP Database, by performing data collection, data validation, substance calculations and report generation as part of our EU REACH data services.
Learn more about how our EU REACH data services can help your company with EU REACH compliance by contacting us.