U.S. Toxic Substances Control Act (TSCA)
September 1, 2021 | Written by GreenSoft Technology, Inc.
Products to Watch Out for Ahead of TSCA Deadline

09/07/2021 Update: On September 3, the EPA extended the deadline for PIP 3:1 compliance from September 4, 2021 to March 8, 2022. Read more here.
Original 09/01/2021 blog post follows.
---
Must Remove TSCA-Restricted Substances by September 4th 2021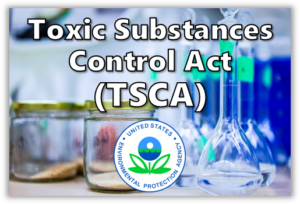 The deadline to remove substances restricted under the Toxic Substances Control Act (TSCA) from your products is September 4, 2021.
GreenSoft Technology has been evaluating products for TSCA compliance on behalf of our customers since the new rules banning five persistent, bioaccumulative and toxic (PBT) substances were announced by the US Environmental Protection Agency (EPA) in January 2021.
In that time, we have reviewed over 350,000 products, and we have identified multiple products containing one of the restricted substances: Phenol, isopropylated phosphate (3:1) ("PIP (3:1)").
In addition to the products commonly known to contain PIP 3:1 listed in Figure 1 below, GreenSoft has found PIP 3:1 present in gaskets, fans, coatings, uninterruptible power supply (UPS) systems, and LCD display panels.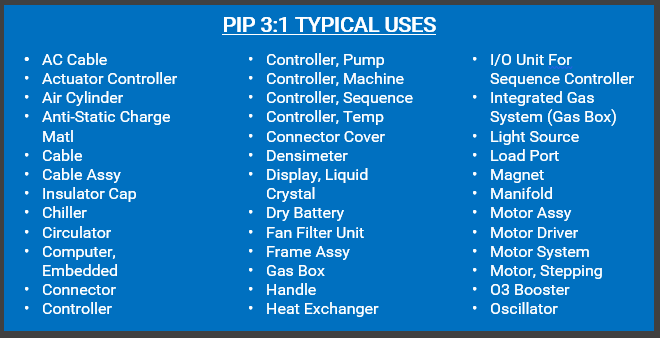 When the restriction of the five PBT substances was announced, GreenSoft performed an Impact Analysis and determined that two of the five substances, PIP 3:1 and DecaBDE, are commonly used in electronic equipment, with PIP 3:1 being the most commonly used.
Our latest evaluation of over 350,000 products confirms that PIP 3:1 has been found to be present in electronic components, including the parts mentioned above, which were not expected to typically contain PIP 3:1.
Manufacturers must remove PIP 3:1, and any other restricted PBT substance, from their products by the September 4 deadline or else face civil and criminal penalties of $37,500 per violation per day. Manufacturer representatives could even face up to 1 year of jail time for intentional violations.
GreenSoft Technology helps with supply chain data collection
As part of our TSCA data services, GreenSoft Technology will contact your supply chain to collect data on the presence of PIP 3:1, PIP 3:1 and DecaBDE, or all five PBT substances in your products.
We contact your suppliers as many times as it takes to obtain complete and accurate data, and provide you with compliance reports and substance analysis for your products which you can use to ensure your products are in compliance with TSCA.
Contact us to learn more.