August 27, 2021 | Written by GreenSoft Technology, Inc.
Introduction to UK RoHS Webinar

Register now to save your spot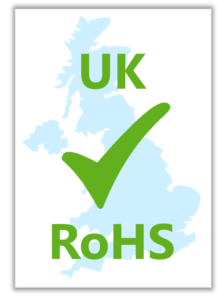 The UK's Restriction of Hazardous Substances (RoHS) regulation becomes mandatory in January 2022.
Learn everything you need to know about the UK's recently amended RoHS Regulations in this free, educational webinar.
Tailored specifically for electronics manufacturers, this webinar will provide detailed information on UK RoHS, including:
• The UKCA mark – UK's version of the EU's CE Mark
• Implementation deadlines
• Scope and product categories
• Restricted substances and thresholds
• Exemptions – what are the differences between EU RoHS and UK RoHS?
• Drafting your UKCA Declaration of Conformity
Plus, you'll get a chance to ask host Randy Flinders, Compliance Specialist for GreenSoft Technology, your questions during a live Q&A session.
Don't miss out on your chance to learn about this regulation. Register now to save your spot!
Thursday, September 30
Two session times available:
Everyone who registers will receive a copy of the webinar recording.