February 6, 2015 | Written by GreenSoft Technology, Inc.
Over A Dozen EU RoHS Exemption Extension Requests Filed

February 06, 2015|Written by GreenSoft Technology, Inc.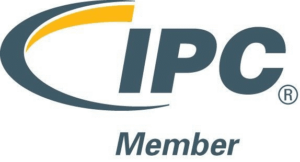 The IPC Association Connecting Electronics Industries and an industry stakeholders group filed over a dozen extension requests yesterday for RoHS-2 exemptions that are set to expire in 2016.
Under the European Union RoHS-2 Directive, all exemptions have expiration dates. Some of the exemptions set to expire in 2016 arecritical to the electronics manufacturing industry, according to IPC.
IPC states: "Throughout the process, IPC and several member companies provided important technical information in order to ensure the extension requests are robust and scientifically sound. IPC reviewed all extension requests and provided important feedback that resulted in credible material submitted to the EU Commission."
According to the EU website, exemption requests may be granted in certain circumstances such as when a substitute chemical is scientifically or technically impracticable, unreliable, or unavailable.
The process of approving an exemption extension request may take up to one and a half years. However, the RoHS-2 Directive obligates the EU Commission to make a decision on applications for exemption renewals no later than 6 months before the expiration date of the existing exemption.
For a full list of the exemption extension requests and for more information, visit the IPC blog.