December 16. 2021 | Written by GreenSoft Technology, Inc.
Modifications to Proposed California Proposition 65 Warning Label Amendment

California Proposition 65 Short-Form Warning Label Proposal Sees Additional Changes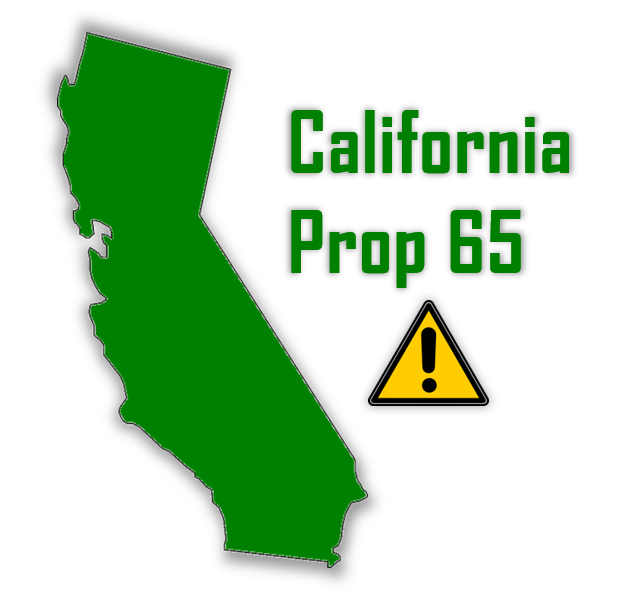 On December 13, California's Office of Environmental Health Hazard Assessment (OEHHA) modified its existing proposal to amend the short-form warning label regulations under the state's Safe Drinking Water and Toxic Enforcement Act of 1986 (California Proposition 65).
The original proposed rulemaking, published on January 8, 2021, would amend the safe harbor warning regulations to improve the short-form warnings to provide consumers more specific information, and to limit the use of the safe harbor short form warning to small products.
Below is an example of the original proposed modifications to the short-form warning label. As seen in the proposed "After" warning label below, companies would be required to list the names of chemicals that Californians are exposed to rather than using the generic warning label seen in the "Before" image.

The initial comment period for those proposed changes closed on March 29, 2021, and OEHHA then began reviewing the 160 written comments it received. After reviewing the comments, OEHHA announced modifications to its proposal on December 13.
The new modifications to the proposed regulation would, among other things:
increase the maximum label size for short-form warnings from 5 square inches to 12 square inches;
allow use of the short-form warning on the internet or in catalogs where the short form warning is used on the product label;
provide additional signal word options;
provide additional warning language options;
and provide minor clarifications on the wording of the warning.
Details on these proposed changes can be found here.
The proposed changes have initiated a new public comment period which will begin on December 17, 2021 and close on January 14, 2022. Interested parties may submit comments online.
GreenSoft can help with California Proposition 65
In November, GreenSoft Technology and RegTox Solutions held an Ask the Experts webinar on California Proposition 65, in which the proposed short-form warning label modifications were discussed.
View a clip from the webinar discussing the short-form warning label here. Or view the full-length webinar in our Webinar Archive.
GreenSoft Technology provides California Proposition 65 data services to help companies fulfill their California Proposition 65 obligations. Learn more about our California Proposition 65 data services here.