August 15, 2016 | Written by GreenSoft Technology, Inc.
Join us at this premier Conflict Minerals event in California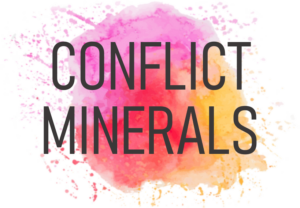 Get ready for this year's CFSI Annual Conference! This November we're headed to Santa Clara, California for the Conflict Free Sourcing Initiative's (CFSI) annual Conflict Minerals event.
Featuring speakers from industry, civil society and government, the conference allows attendees to network, learn, and discuss solutions to conflict minerals challenges in their supply chains, such as SOR Validation.
GreenSoft's Sr. Sales Manager, Jon Grobe, and Senior Manager of Product Support, Randy Flinders, will be manning our table top display at the event. Stop by and say hello! You can ask your conflict minerals or other compliance regulation questions, and learn about our data services and software solutions for conflict minerals compliance.
CFSI Annual Conference 2016
Santa Clara, CA USA
November 10, 2016
Register now