GreenData Manager Software
January 9, 2017 | Written by GreenSoft Technology, Inc.
GreenSoft Launches Hosted GDM for Compliance Data Management

Environmental Compliance Management from Anywhere in the World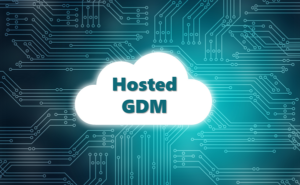 Today GreenSoft Technology, Inc. announced the launch of a new GreenData Manager (GDM) software edition: Hosted GDM.
Hosted GDM is a comprehensive solution for companies that need to manage RoHS-2, REACH SVHC, and other regulation compliance across multiple locations without technical administration headaches.
Hosted GDM includes the same powerful tools as other GDM editions, such as compliance report generation for over 25 built-in regulations or for customer user-defined rules, data completeness reports, import and export functionality, scheduling, and much more.
Skip the Technical Headaches with Hosted GDM
Your BOM data will be hosted on GreenSoft's online virtual server for access through Hosted GDM by members of your organization or subcontractors you may want to share your data with.
Users can access Hosted GDM from anywhere in the world with an Internet connection. This makes Hosted GDM ideal for companies with multiple users needing to share compliance data across multiple locations.
Since GreenSoft is hosting the data on our online virtual server, there are no technical headaches for you to deal with.
IT Administration: GreenSoft will take care of the installation, implementation and maintenance, so that you're free to focus on solving green compliance issues.
Data Collection: GreenSoft will perform data collection from your supply chain for you so that you're working with high-quality, accurate data. GreenSoft will validate the data and follow up with suppliers for clarification and corrections. Final data will be uploaded into your organization's Hosted GDM database.
Learn More and Get a Demo
Learn more about the convenient, easy-to-use features of Hosted GDM online or by downloading the Hosted GDM data sheet.
Ready to see a demo? Contact us today to get started.