June 14, 2017 | Written by GreenSoft Technology, Inc.
GreenSoft Headed to Silicon Valley and London This Fall to Display RoHS, REACH and Conflict Minerals Solutions

We're Exhibiting at the CFSI Annual Conference in Santa Clara, CA and the Edif ERA EEE Conference in London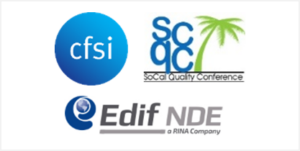 We've added two great events to our calendar this fall:
CFSI Annual Conference 2017 in Santa Clara, CA on October 19,
and Edif ERA Electrical and Electronic Equipment and the Environment (EEE) Conference in London on November 1-2.
Conflict Minerals and RoHS & REACH Focuses
CFSI Annual Conference - Santa Clara - October 19, 2017
The CFSI Annual Conference, organized by the Conflict Free Sourcing Initiative (CFSI) brings together representatives of the industry, government and civil society for updates and in-depth discussions and guidance on best practices to help companies make informed choices about conflict minerals in their supply chain.
GreenSoft will be presenting several tools to help companies managed their conflict minerals compliance. GreenSoft's Conflict Minerals data services and Smelter or Refiner (SOR) Validation services provides data collection and validation for your Reasonable Country of Origin Inquiry (RCOI) due-diligence. And the Conflict Minerals Module for GreenData Manager software manages your data and documents and allows for the import, generation and export of CMRT forms.
Register for the CFSI Annual Conference on responsible sourcing in supply chains here.
Edif ERA EEE Conference - London - November 1-2, 2017
The Electrical and Electronic Equipment and the Environment Conference by Edif ERA (the organization is re-branding to RINA Consulting as of this month) is going on its 18th year attracting leading names in the environmental compliance and legislation sectors. The event will cover conflict minerals, RoHS, REACH, and many other regulations, and will provide updates on developments in the EU, US, and China, including Brexit and Trump effects.
In addition to presenting our conflict minerals solutions, GreenSoft will be exhibiting our RoHS-2 and REACH compliance services and GreenData Manager software. Our on-site representatives will be available to answer your questions about best practices for compliance.
Register to attend the Edif ERA EEE Conference here.
See GreenSoft's full event calendar online. We hope to see you at one of these events in the fall!