July 21, 2019 | Written by GreenSoft Technology, Inc.
EU RoHS Additional Restrictions Take Effect Today

4 new phthalate substances are regulated under EU RoHS starting today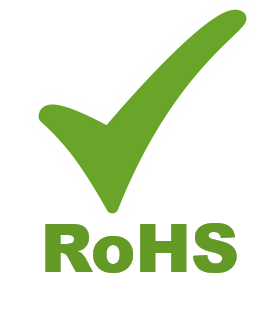 July 21, 2019 is the effective date for the addition of four substances to be regulated under EU RoHS.
Bis(2-ethylhexyl) phthalate (DEHP), Butyl benzyl phthalate (BBP), Dibutyl phthalate (DBP), and Diisobutyl phthalate (DIBP) are now included in the list of substances restricted under EU RoHS.
The substance restrictions apply for all electrical and electronic equipment categories except medical devices and monitoring and control equipment, which have until July 2021 to become compliant.
EU RoHS Category 11 comes into scope for remaining electrical and electronic equipment today
Additionally, the final category of electrical and electronics equipment (EEE) products under EU RoHS come into scope today. EU RoHS Category 11 applies to all EEE products not covered in Categories 1 through 10, which are listed here.
Effective 21 July 2019, manufacturers and distributors of Category 11 products cannot apply the CE-Mark or otherwise offer their products for sale within the EU unless they have been validated and confirmed to comply with the substance restriction requirements of the EU RoHS Directive.
GreenSoft Can Help with EU RoHS
GreenSoft provides Data Services to help your company comply with the EU RoHS Directive. We will collect compliance data on parts and assemblies from your supply chain for you, and generate compliance and completion reports.
In anticipation of the July 21, 2019 effective date, GreenSoft has been collecting substance data and certificates of compliance from suppliers that include coverage of the four new EU RoHS substances as part of our EU RoHS data services.
This means our customers can start demonstrating compliance with the updated EU RoHS regulation immediately when the four substance restrictions take effect, without having to recollect additional data.
We provide 100% coverage on data collection for compliance regulations so that you can show due diligence while still focusing on your core competencies.
Learn more
and receive a
free Risk Analysis
when you contact us.