May 15, 2017 | Written by GreenSoft Technology, Inc.
CFSI Releases CMRT Version 5.0 for Conflict Minerals Reporting

New Conflict Minerals Reporting Template (CMRT) Update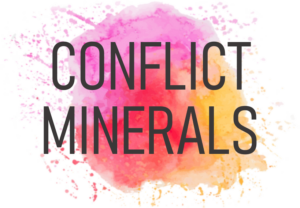 On Friday, the Conflict Free Sourcing Initiative (CFSI) released a new Conflict Minerals Reporting Template (CMRT) version: CMRT 5.0.
CMRT forms are used to collect compliance data on products and components as part of the Reasonable Country of Origin Inquiry (RCOI) obligations under the US conflict minerals law.
The new CMRT 5.0 form is an update from CMRT 4.20, which was released in December 2016. CFSI releases a new CMRT form version about every six months. As part of this release, CFSI announced the next CMRT form update is anticipated to be released in November 2017.
Major changes seen in CMRT 5.0 are:
Corrections to all bugs and errors
Conformance to IPC-1755 in the wording of the following questions: Q. 1, Q. 2, Q. 5, A, F, I (formerly J); removal of former question G

Additions and clarifications in the instructions and definitions
Update to ISO short names for countries

Conformance to IPC-1755 use of ASCII character set for Standard Smelter Name in hidden column R on the Smelter List tab
Addition of ISO Country Codes and State/Province Codes in hidden columns S and T on the Smelter List tab
Renaming of "Smelter Reference List" to "Smelter Look-up"
Updates to translations for all modified text
Updates to the Smelter Look-up List and Standard Smelter List
For Existing GreenSoft Customers
Existing customers of GreenSoft can rest easy knowing that the GreenSoft software development team and data collection team will take care of this update for you.
Our software development team will soon update GreenData Manager software to accept the processing of CMRT 5.0 forms, and our data collection team will prepare to start using CMRT 5.0 when performing RCOI on behalf of our customers as part of our Conflict Minerals data services. The changes will be implemented in the near future.
GreenSoft: the Conflict Minerals Reporting Experts
For those who have not yet experienced the convenience of GreenSoft's Conflict Minerals Data Services and award-winning GreenData Manager software for conflict minerals compliance, you could have GreenSoft taking care of updates such as this for you.
GreenSoft provides Conflict Minerals Data Services tailored for the needs of electronics manufacturers to help with these obligations. We will perform RCOI data collection of CMRT forms for you and validate that information for accuracy and completeness. Compliance data and corresponding documents are stored in the GreenData Manager (GDM) Conflict Minerals Module, and GDM is used to generate compliance and status reports. We also check your parts against our extensive GreenSoft Component Database to cut down on data collection time and project cost for the parts we already have data on.
We've been dealing with conflict minerals compliance for years now and recently we've taken the experience and knowledge that we have learned and published an new informative white paper. The Best Practices for Conflict Minerals Reporting white paper can be downloaded online.
Read the white paper and then give us a call or email today to discuss your company's specific needs. We'll provide you with a free Risk Analysis/BOM Scrub when you contact us!