May 9, 2016 | Written by GreenSoft Technology, Inc.
CFSI Releases CMRT Version 4.10 for Conflict Minerals Reporting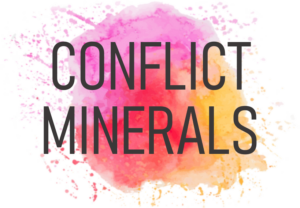 Conflict Free Sourcing Initiative (CFSI) has released Conflict Minerals Reporting Template (CMRT) version 4.10, an update from CMRT 4.01b which was released in November 2015.
CFSI lists some of the "major changes" included in CMRT 4.10:
Corrections to all bugs and errors
Enhancements which do not conflict with IPC-1755

Additions and clarifications in the instructions and definitions
Smelter List Tab: Re-introduction of "smelter not yet identified"
Smelter List Tab: Inclusion of drop down menu for smelter ID that triggers auto-population of columns B to J

Translation improvements and addition of Turkish language
Updates to the Smelter Reference List and Standard Smelter List as of March 23, 2016

Updated lists and corrections
ASCII character set alignment
CFSI strongly encourages the use of CMRT 4.10 for the current reporting year: 2015. Compliance data from 2015 is due to be filed with the SEC by May 31, 2016 for companies affected by the conflict minerals law.
The new CMRT 4.10 forms can be downloaded here.
With the due date for 2015 reporting at the end of this month, there is no time to delay. We will provide you with a free risk assessment when you submit your information. Our Conflict Minerals data services and Smelter Validation service enables you to focus on your core competencies while we collect and validate your conflict minerals data.
For existing GreenSoft customers
Existing clients of GreenSoft can rest easy knowing that the GreenSoft software development team and data collection team will take care of this update for you.
Larry Yen, President of GreenSoft Technology, Inc. says of the release:
"Our software development team is preparing to update GreenData Manager software to accept the processing of CMRT 4.10 forms, and our data collection team is preparing to start using CMRT 4.10 when performing RCOIs on behalf of our customers as part of our Conflict Minerals data services. The changes will be implemented in the near future."