July 7, 2017 | Written by GreenSoft Technology, Inc.
CFSI Makes Minor Changes In Updated CMRT Version 5.01 for Conflict Minerals Reporting

New Conflict Minerals Reporting Template (CMRT) Version 5.01 Released To Correct Errors in CMRT 5.0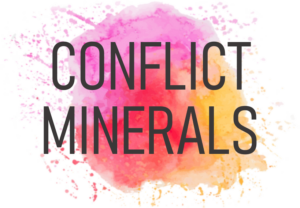 In June, the Conflict-Free Sourcing Initiative (CFSI) released CMRT 5.01, an update from CMRT 5.0 which was released in May. CMRT 5.01 was created to address errors in the checker tab related to the changes in CMRT 5.0.
Additionally, CFSI's news release announced that a CMRT Completion Guide to be used with CMRT 5.0 and higher can be found here. And that Chinese and Japanese versions are forthcoming.
The new CMRT 5.01 form should be used going forward for Reasonable Country of Origin Inquiries (RCOI) by manufacturers for compliance with the U.S. Conflict Minerals regulation. CMRT 5.01 can be downloaded here.
For Existing GreenSoft Customers
For customers using GreenSoft's Conflict Minerals data services to perform RCOI, our data services team will prepare to start using CMRT 5.01 for data collection going forward.
For customers using our GreenData Manager software Conflict Minerals Module, our software development team will immediately incorporate CMRT 5.01 into our on-going development of the updates we started for CMRT 5.0, which will be implemented in the near future.
Get a Free Risk Analysis When You Contact Us
If you are not yet a GreenSoft customer but your company is required to comply with the U.S. Conflict Minerals regulation, contact us today about our Conflict Minerals data services and software and we'll provide you with a free Risk Analysis!