California Proposition 65
January 26, 2021 | Written by GreenSoft Technology, Inc.
California Proposes New Changes to Prop 65 Warning Labels

New Proposal Issued By OEHHA To Restrict The Use Of Short-Form CA Prop 65 Warning Labels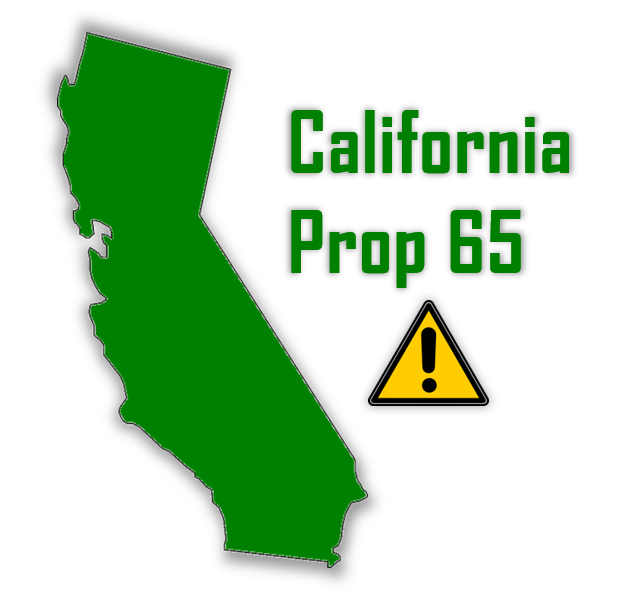 On January 8, California's Office of Environmental Health Hazard Assessment (OEHHA) issued a proposal to amend sections of Article 6, Clear and Reasonable Warnings, of the Safe Drinking Water and Toxic Enforcement Act of 1986 (Proposition 65).
Article 6 of Proposition 65 requires affected companies to adopt safe harbor warning methods for consumer product exposures, and includes provisions for a short-form warning label, which allows manufacturers to omit the name of the chemicals known to cause cancer and/or reproductive toxicity from the warning as shown below.

However, due to widespread use of the short-form warning labels in ways that were not intended by the regulation, OEHHA has determined that further amendment of Article 6 is necessary.
The proposed changes would allow short-form warning labels to be used only if:
The total surface area of the product label available for consumer information is 5 square inches or less, and;
The package shape or size cannot accommodate the full-length warning described in Section 25603(a), and;
The entire warning is printed in a type size no smaller than the largest type size used for other consumer information on the product. In no case shall the warning appear in a type size smaller than 6-point type.
The short form warning contains the name of one or more chemicals known to cause cancer and/or reproductive toxicity. (This information will no longer be allowed to be omitted from the product Prop 65 warning.)
If approved, the changes will take affect one year from the approval date. OEHHA is currently accepting comments from the public on the proposed changes until March 8.
Public comments can be submitted here. A detailed description of the proposal can be found here.
GreenSoft Collects Chemical Information for CA Prop 65 Compliance for You
As part of our California Proposition 65 Data Services, we will collect substance data from your suppliers on your behalf, and check it against the list of chemicals regulated under CA Prop 65 using our GreenData Manager compliance software.
This will provide you with the data you need to comply with California Proposition 65 warning label requirements, while freeing up your time to focus on making and selling your products. Contact us to learn more.