February 17, 2021 | Written by GreenSoft Technology, Inc.
6 Months Into SCIP: Lessons Learned Webinar

Free, Educational SCIP Database Webinar Signups Happening Now!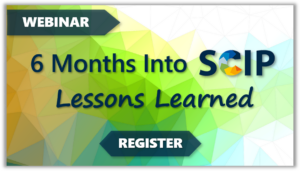 We are now approaching six months since the EU SCIP Database online portal was launched by the European Chemicals Agency (ECHA).
In that time, affected companies and industry service providers have worked through various struggles as they've started collecting, preparing and submitting data to the SCIP Database portal.
In this webinar, GreenSoft Technology will take you through the lessons we've learned to answer your common questions, including:
How to create an account for the SCIP Database portal
How to generate an S2S Key
Best practices for grouping products into one SCIP notification
Complying with "Once-an-Article" requirements when making SCIP notifications
Common supplier SCIP data gaps and how to address them
What information will be available to the public
Common mistakes to avoid
Plus, you'll get a chance to ask your own questions to Randy Flinders, Compliance Specialist for GreenSoft Technology, for Randy to answer live during the webinar.
Don't miss out on this great opportunity to learn more about the SCIP Database and avoid common pitfalls that others have made. Register now to save your spot!
Thursday, April 29
Two session times available: