November 25, 2019 | Written by GreenSoft Technology, Inc.
A surprising 88% of Suppliers failing to communicate EU REACH SVHCs

ECHA releases alarming report from recent EU Reach project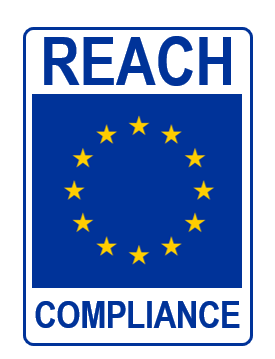 This week the European Chemicals Agency (ECHA) released a report detailing the agency's findings from its recent EU REACH pilot enforcement project.
The findings state that the majority (88%) of suppliers of products containing Substances of Very High Concern (SVHCs) are failing to communicate sufficient information to their customers about SVHCs in products they supply.

405 companies across 15 countries were inspected for the enforcement project, and 682 articles were checked. From the project, ECHA found that:
12% of the articles were found to contain SVHCs in concentrations above 0.1 % weight by weight, which is the threshold to trigger obligations under the EU REACH regulation.
The duty to communicate information down the supply chain about the presence of SVHC substances in articles was applicable to 45 articles inspected during the project, and suppliers did not adequately communicate the information for 40 (89%) of them. Additionally, 37 out of 42 companies (88%) failed to provide the name of the substance to recipients of their articles.
For companies supplying articles directly to consumers only, 22 suppliers (51%) out of 43 were considered to have insufficient information available to fulfill their obligation to provide required information to consumers when requested.
The results of the enforcement project study show a high rate of non-compliance for articles placed on the EU market containing SVHC substances.
Erwin Annys, Head of ECHA's Support and Enforcement Unit, states that "While nearly 90% of the products do not contain substances of very high concern above 0.1%, the report clearly shows a failure of communication in the supply chain. Improvement is needed if we want to make REACH work in all aspects, contribute to the objectives of the circular economy and to have a good database as required under the Waste Framework Directive."
ECHA's announcement of the report can be found here, and a full copy of the report is available to download.
GreenSoft collects the necessary EU REACH SVHC data for communication obligations for you
GreenSoft Technology provides data collection for companies needing to comply with the EU REACH regulation. We collect SVHC statements and Full Material Declaration (FMD) data so that you have all the information you need to fulfill your supply chain communication obligations.
Plus, our data team will validate your parts data for accuracy and completeness using a combination of automatic and manual reviews. And we can help identify non-compliant parts and find second sources or replacements for non-compliant components.
Contact us to learn more about our EU REACH data services.