May 16, 2022 | Written by GreenSoft Technology, Inc.
Watch on Demand: Regulatory Update for Electronics Producers Webinar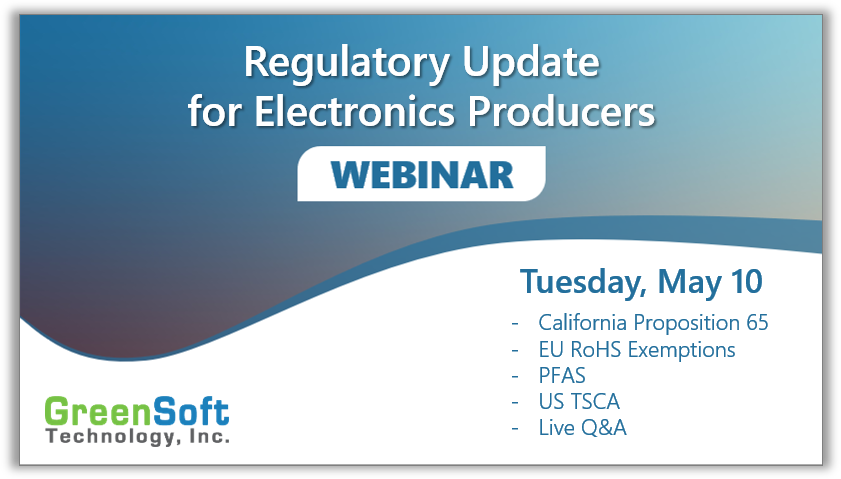 Watch now in our Webinar Archive to get the latest updates on critical regulations for manufacturers
California Proposition 65: Short-form warning label changes
EU RoHS: Exemption statuses for common exemptions such as 6c, 7a, 7c1
PFAS: A summary of various PFAS "forever chemicals" regulations around the globe
TSCA: Deadline changes for the US Toxic Substances Control Act (TSCA)
And other regulatory updates.
Plus, attendees were able to ask Randy their questions during a live Q&A session, which are answered in the recording.
Watch the webinar today in our Webinar Archive.