February 14, 2018 | Written by GreenSoft Technology, Inc.
REACH Enforcement Project Finds Hundreds of Products with Illegal Amounts of Restricted Chemicals

18% of Products Inspected Did Not Comply with EU REACH Restrictions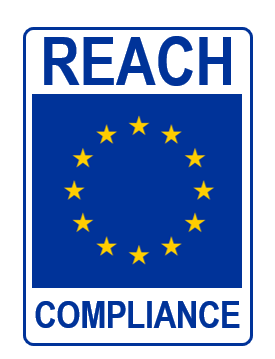 As part of the ongoing EU REACH Enforcement Project started by the European Chemicals Agency (ECHA) last year, ECHA inspectors checked thousands of products and found that hundreds of products still contain illegal amounts of chemicals restricted under the EU REACH regulation.
ECHA inspectors in 27 European countries checked 1,009 mixtures, 4,599 articles and 17 substances. Overall, out of 5,625 targeted product checks, 18% did not comply with the restrictions.
ECHA reports that the most frequent breaches were: phthalates in toys (20% of inspected toys contained Bis(2-ethylhexyl) (DEHP), Dibutyl phthalate (DBP) or Benzyl butyl phthalate (BBP) at levels above those permitted), cadmium in brazing fillers (14%) and asbestos fibers in products (14%). The products containing asbestos – for example, catalytic heaters, thermos flasks, brake pads - were mostly second-hand and probably produced before the restrictions prohibiting the sale of products containing asbestos came into force.
Inspectors also found high concentrations of chromium VI in leather articles (13% of the tested products) and cadmium in jewelry (12%).
Overall, most of the breaches were found with products which had origins that could not be identified (39% of such products did not comply), followed by products imported from China (17%).
ECHA's enforcement authorities will continue enforcing REACH restrictions by analyzing further products on the market. Read the news release from ECHA here.
GreenSoft Helps Ensure Your Company is In Compliance with REACH
GreenSoft helps companies manage REACH compliance with a process that includes data collection, data validation, and report generation. We collect materials data from your suppliers for you and validate it for accuracy. The data is stored in GreenData Manager software for management and reporting.
We can also help with sourcing replacement parts for non-compliant parts or replacement suppliers for non-responsive suppliers. And our customers can make use of our vast and up-to-date databases of components and suppliers.
Learn more about our REACH compliance services or get started with a FREE Risk Analysis/BOM Scrub.