November 3, 2014 | Written by GreenSoft Technology, Inc.
ECHA One Step Closer to Authorizing Use of 16 Restricted Substances

November 03, 2014|Written by GreenSoft Technology, Inc.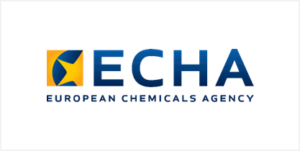 In September, the European Chemicals Agency (ECHA) Committees for Risk Assessment and Socio-economic Analysis issued opinion statements supporting the use of 16 substances of very high concern (SVHC).
Eight applications for these 16 substances had been issued by companies desiring to continue use of the substances. The applications gave reasons for continued usage and detailed plans to replace the substances with safer alternatives in the future. The ECHA Committee's opinion statements were in agreement with the applications, supporting authorization of usage for the 16 SVHCs.
ECHA Executive Director, Geert Dancet, states: "These opinions represent another step forward in the process of authorising the use of SVHCs. They demonstrate that, where companies can show that there is no alternative to their use, they can achieve certainty for continuing their business in the medium term. The process is now clearly working well."
The list of the SVHCs and their requested usage can be found on the ECHA website here.