Canadian Conflict Minerals
September 26, 2014 | Written by GreenSoft Technology, Inc.
Details on Canada's Conflict Minerals Act Defeat

September 26, 2014|Written by GreenSoft Technology, Inc.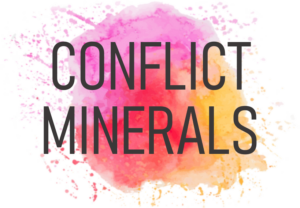 As we reported yesterday, the Canadian version of the U.S. Conflict Minerals Law was voted down this week. Bill C-486, the Conflict Minerals Act, would have implemented the same due diligence responsibilities on companies that exist in the U.S. under the SEC's adaption of the Dodd-Frank Act.
The bill was introduced to the House of Commons as a private member's bill. A private member's bill is a bill introduced in a parliamentary system by a member of parliament who is not a cabinet minister, and these bills rarely pass. From 1910 to date, only 259 private member's bills have passed in a vote, and even the Canadian parliament website notes that these bills rarely become law. This, combined with the opposition to the bill from Canadian's conservative cabinet ministers, made us unsurprised by the outcome of this vote.
The bill was defeated along party lines by 146 to 127 votes. All but one conservative members voted no, and all liberal members voted yes; a handful of members from both parties didn't vote. All but one third party members voted yes.
Upon defeat, the New Democratic Party of Canada (NDP) issued the following statement:
"Last night, the Conservatives voted against cutting off a significant funding source for some of the most violent extremists in the world who have killed, raped, and injured millions of Congolese women, men, and children.
"By voting against Bill C-486, the Conflict Minerals Act, the Conservatives also voted against giving consumers the facts they need to make informed decisions about the products they buy.
"Bill C-486 would have required Canadian companies to exercise public due diligence to make sure that minerals in their products do not fund armed groups in central Africa. It would have aligned Canada with international standards on corporate transparency and responsibility in the extractive sector.
"I am inspired by the widespread interest and support this bill has generated from thousands of Canadians, as well as civil society and industry organizations. I look forward to continuing to work with stakeholders to make Canada a leader in ending the trade in conflict minerals.
"Minerals may be everywhere, but conflict doesn't have to be. Together, we can take conflict out of Canadian homes."