September 24, 2014 | Written by GreenSoft Technology, Inc.
Conflict Minerals Law Challenged

September 24, 2014|Written by GreenSoft Technology, Inc.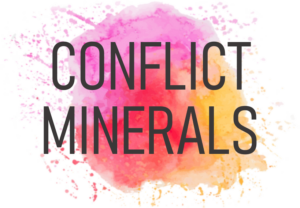 On September 12, 2014 the National Association of Manufacturers (NAM), the U.S. Chamber of Commerce, and the Business Roundtable filed a joint response to the U.S. Securities and Exchange Commission (SEC) petition for a rehearing of the April 14, 2014 decision by the District of Columbia's U.S. Court of Appeals.
The decision largely upheld the SEC conflict minerals rule, but determined that parts of the legislation violate the First Amendment.
The split panel found that requiring manufacturers to report to the SEC and post on their website that their products "have not been found to be DRC conflict free" violates the First Amendment because it implies the manufacturer has "blood on their hands," "conveys moral responsibility for the Congo war," and "tell[s] consumers that [manufacturers'] products are ethically tainted," and this is required even if the manufacturer has no connection to the war but instead were simply unable to identify the source of their materials.
The SEC petitioned for a rehearing en banc, and the NAM et al were ordered on August 28, 2014 to file a response within 15 days, which they did on September 12.
We'll have more information on this developing case for you as the details come in. Stay tuned to the GreenSoft blog for the latest news on this decision and what it means for your reporting responsibilities as an electronics manufacturer. Currently all manufacturers publically traded in the U.S. are required to comply with the SEC conflict minerals legislation, but are not required at this time to declare a Conflict Free status. We can help you gather, validate and manage your conflict minerals data, as well as ensure you're reporting based on the most current legislation and smelter lists. Learn more about our Conflict Minerals TurnKey service here.