U.S. Toxic Substances Control Act (TSCA)
March 30, 2021 | Written by GreenSoft Technology, Inc.
Analyzing the Impact of New TSCA Substance Restrictions

New TSCA rules published by EPA affect many manufacturers for the first time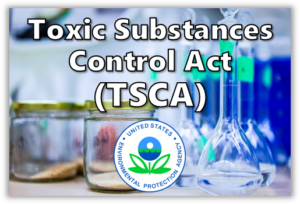 The GreenSoft Technology team has performed an impact analysis to see exactly how big of a risk the new US Toxic Substances Control Act (TSCA) substance restrictions create for electronics manufacturers.
The new rules from the United States Environmental Protection Agency (EPA) in January ban or restrict five persistent, bioaccumulative and toxic (PBT) substances.
Unlike prior actions taken by the EPA under the TSCA, which largely applied only to the production, processing, and importing of chemicals, these new rules include restrictions on substances present in articles.
The restriction on substances present in articles means that many manufacturers are being impacted by the TSCA for the first time. Two of the five substances, PIP 3:1 and DecaBDE, are commonly used in electronic equipment. As such, the new TSCA restrictions are expected to cause significant disruptions in many electronics manufacturers' existing supply chains.
To understand the full impact on the electronics industry, read our article on LinkedIn here.
GreenSoft Technology can help with TSCA compliance
GreenSoft Technology helps companies with TSCA compliance by performing data collection, data validation, substance calculations and report generation as part of our TSCA data services.
Learn more about how our TSCA data services can help your company with the US TSCA compliance by contacting us.