January 24, 2018 | Written by GreenSoft Technology, Inc.
7 Substances Added to REACH SVHC List, Plus a BPA Update

ECHA Announces the Addition of 7 Substances to the REACH SVHC Candidate List and an Update to the BPA Entry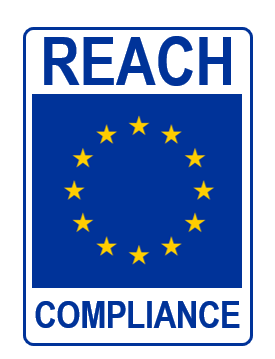 Last week, the European Chemicals Agency (ECHA) announced seven additions to the Substances of Very High Concern (SVHC) Candidate List for Annex XIV of the EU REACH regulation. This update brings the Candidate List to 181 SVHCs, up from 174.
The seven substances are:
Chrysene (EC No. 205-923-4; CAS No. 218-01-9)
Benz[a]anthracene (EC No. 200-280-6; CAS No. 56-55-3)
Cadmium nitrate (EC No. 233-710-6; CAS No. 10325-94-7)
Cadmium hydroxide (EC No. 244-168-5; CAS No. 21041-95-2)
Cadmium carbonate (EC No. 208-168-9; CAS No. 513-78-)
1,6,7,8,9,14,15,16,17,17,18,18- Dodecachloropentacyclo[12.2.1.16,9.02,13.05,10]octadeca -7,15-diene ("Dechlorane Plus"TM) [covering any of its individual anti- and syn-isomers or any combination thereof]
Reaction products of 1,3,4-thiadiazolidine-2,5- dithione, formaldehyde and 4-heptylphenol, branched and linear (RP-HP) [with ≥0.1% w/w 4-heptylphenol, branched and linear]
Additionally, ECHA supported the proposal to additionally identify the substance 4,4'-isopropylidenediphenol (bisphenol A; BPA) as an SVHC because of its endocrine disrupting properties which cause probable serious effects to the environment. Bisphenol A is already listed in the Candidate List due to its toxic for reproduction properties and due to its endocrine disrupting properties which cause probable serious effects to human health.
ECHA's news release for this announcement can be found here. The updated Candidate List of 181 SVHC substances can be found here.
GreenSoft Can Help Ensure Your Company is in Compliance with REACH
Here at GreenSoft, we help companies manage REACH compliance with a process that includes data collection, data validation, and report generation. We can also help with sourcing compliant replacement parts or suppliers for non-compliant parts or non-responsive suppliers. Learn more about our REACH compliance services here or get started with a FREE Risk Analysis/BOM Scrub.