August 18, 2020 | Written by GreenSoft Technology, Inc.
Register Today For GreenSoft's SCIP Database Solution Webinar

Discover GreenSoft's Comprehensive Solution to New EU Waste Framework Directive SCIP Database Requirements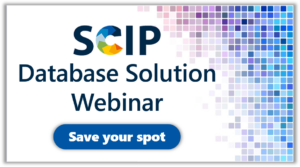 GreenSoft has a solution for the new EU Waste Framework Directive SCIP Database requirements which take effect in January 2021.
Register for our webinar to see a demo of the solution. Plus, you'll get a chance to ask our regulatory expert your questions about SCIP during a live Q&A session.
During the webinar, you'll learn how to address SCIP requirements such as:
Article ID Management

Article and Material Category Validation

"Once-an-Article, Always-an-Article" Analysis and Reporting
Plus, see how GreenSoft's SCIP solution provides:
SCIP Supply Chain Data Collection and Validation

Direct Submissions to the ECHA SCIP Portal

Support for Simplified SCIP Submissions

Protection of Confidential Business Information
Webinar host Randy Flinders participates in the European Chemicals Agency (ECHA) SCIP IT User Group on behalf of GreenSoft, and will provide the latest information from ECHA on the SCIP database.
Don't miss this opportunity to get prepared for the upcoming requirements and see how GreenSoft can simplify your SCIP reporting process.
Save Your Spot
Thursday, October 15, 2020
Two session times available:
4:00 PM Central European (CEST)/10:00 AM Eastern (EDT) - register now
2:00 PM Eastern (EDT)/11:00 AM Pacific (PDT) - register now
Everyone who registers will be sent a copy of the webinar recording after the event.