EU Medical Devices Regulation (MDR)
August 20, 2018 | Written by GreenSoft Technology, Inc.
Get Ready for the New EU Medical Devices Regulation

Compliance with New EU Medical Devices Regulation (EU MDR) Becomes Mandatory in May 2020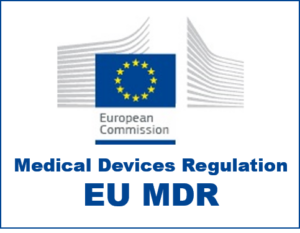 A new European regulation for medical devices is coming into effect in 2020.
In May 2017, the EU Commission published the Medical Devices Regulation (MDR). The regulation becomes mandatory for medical device producers as of May 26, 2020.
The EU MDR replaces the previous Medical Device Directive (EU MDD) and Active Implantable Medical Device Directive.
EU MDR changes how medical devices are defined, how devices are classified for risk, and creates a new labeling system. The regulation also includes certain substance content requirements.
Under the new EU MDR, medical devices cannot contain substances classified as carcinogenic, mutagenic, or toxic for reproduction (CMR 1A/1B) or endocrine-disrupting substances (EDS) in amounts over 0.1% w/w without justification. The use of latex, as well as substances of human or animal origin, must also be declared if present.
Get Help With Substance Data
Our EU MDR Data Services provide you with the substance data you need to enable your product to be submitted to the UDI database, and evaluated by a notified body for approval, while freeing up your time to focus on other elements of the product approval process.
As part of our EU MDR Data Services, we will collect substance data from your suppliers on your behalf, and check it against the lists of applicable CMR 1A/1B and endocrine-disrupting substances addressed under the EU MDR, using our powerful, purpose-built GreenData Manager compliance software.
We can even collect information on the presence of animal and human derived materials, as well as latex, as required by the EU MDR.
Contact us to get started. Or visit our website to learn more. Plus, don't miss our EU MDR webinar in November!